WINCHESTER
Dir: The Spierig Brothers
Starring Helen Mirren, Jason Clarke, Sarah Snook, Angus Sampson, Laura Brent, Tyler Coppin





1 STAR (out of 5)
I'd like to preface this review by getting my bias out of the way first – as a priority. I am not the biggest fan of Helen Mirren on the planet – though I do recognise her appeal and talent – but I'm even less a fan of dodgy horror movies that have a habit of popping up during January and February, when they can (allegedly) effectively be buried and financial loss can be ignored. That's what the conspiracy theories are, in any case – and having bore witness to the likes of The Forest and Pride and Prejudice and Zombies in recent winters, I'm extremely inclined to get behind this trend. Despite this combination, I was of course willing to give Winchester, for all that it is, the benefit of the doubt. Oh dear.
Gothic horror has been popular for a long time now, and while it may feel like it has seen a resurgence in recent years, this is largely thanks to appealing, unique scripts and challenging direction – there are plenty of duds out there which barely even scratch the surface when it comes to scaring – and while Winchester does benefit from a somewhat interesting premise, it absolutely indulges itself in all of the horror and ghost movie tropes we've come to know, love and loathe over the years. You can genuinely take a checklist along with you – as horror enthusiasts will find themselves wondering why this entry from the Spierigs (Jigsaw) didn't make its way to the Blu Ray bargain bin instead. Thankfully, the performances aren't the problem – and the ideas aren't bad – but the execution and the pacing, as well as the spirit that runs throughout (no pun intended), are beyond resurrection.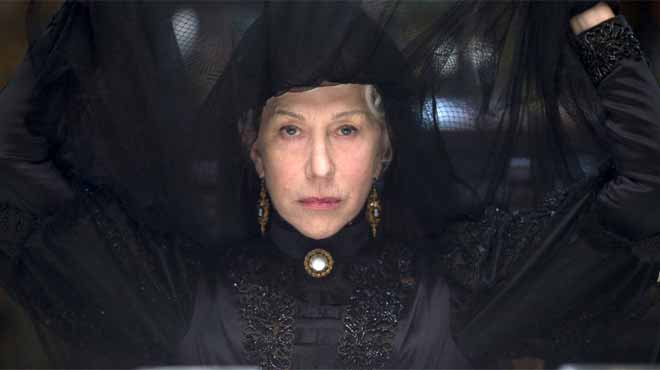 Winchester (CBS Films)
The movie centres around a anna rifle – as Sarah Winchester, widow of the famed William Winchester, claims to be finding herself spooked on a regular basis by victims of her late husband's invention. This, of course, leads to someone deemed a little more on-kilter to visit her and probe into why she believes she's being haunted. Enter Jason Clarke, who visits Helen Mirren's widow to get to the bottom of things. Can you guess what twist is coming up? That's right – she might actually be telling the truth about various ghosts and ghoulish visiting her in the night – and what transpires is a ghost story which, while visually pleasing in parts, is so well-trodden it might as well tell you the ending as soon as you sit down.
Horror movies are seeing a remarkable resurgence thanks to the likes of the Insidious movies, the Conjuring and Annabelle movies and – the biggest-selling horror movie of all time – the latest adaptation of Stephen King's It. Horror movies don't need to be dumb, and they certainly don't need to be by-the-numbers. The brothers Spierig have handled complex horror in recent times with Jigsaw, the relaunch of the Saw franchise, which makes their plodding handling of this particular story so baffling. There's plenty of effort on display here – but the vision and the pacing is just so muddled and so blasé that it's hard to get intrigued at all. At any point. If anything, I was personally thankful for Mirren's presence – she's proven she can make the most of a dud script, even if she's not my favourite actor on the planet.
Winchester - Official Trailer (CBS Films)
Tension is palpable – if you like the feeling that you're about to be spooked, you'll like much of what's on offer here – but there is so much reliance on that horror cliché – the jump scare – that you'll be feeling less and less inclined to get frightened as the movie stumbles forward. Movies such as Conjuring 2 – for example – at least offer jump scares with depth, where the thing that leaps out is genuinely creative and horrifying and unexpected. While this movie perhaps doesn't tread the all-time low witnessed in The Forest – where Natalie Dormer is spooked by an old woman walking down a corridor – the wheels in motion here are in dire need of a tyre change.
It's a shame that January and February are seen as something of a graveyard for certain genre movies, and while horror fans are living in a very exciting time right now, there is little to get excited about when movies like this are rolled out to appease the lowest common denominator. Winchester is big, daft, spooky action with none of the self-awareness and all of the tropes and cliches that make bargain bin horror fodder so avoidable. My advice to you would be this – keep your eyes out for horror movies due to arrive in the summer – and get your eyes on this one once it comes to streaming, if you are that desperate to see it.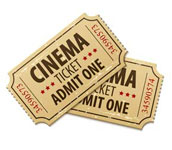 » See more of Graham's Movie Reviews