FIFTY SHADES FREED
Dir: James Foley
Starring Dakota Johnson, Jamie Dornan, Eric Johnson, Rita Ora, Luke Grimes, Victor Rasuk, Jennifer Ehle, Marcia Gay Harden





0.5 STARS (out of 5)
More like 'The Audience is Freed'.
What is there left to say about Fifty Shades of Grey? The book series became a phenomenon some years ago as it rose to popularity with a predominantly female crowd – a series of books reportedly based on Twilight fan fiction that replaced the names of the main characters and muddled its way through three tomes of awkward BDSM and writing which has been critically and widely derided – yet it's a series that has made its author, EL James, a millionaire – and it's a movie series which has continued to perform extraordinarily well at the box office. Even now, it has edged out the competition to top the ticket charts – and incredible feat for a movie that is so unashamedly awful, from a series that is so widely derided, and from a director who has been previously acclaimed – how does something like this happen? Is it morbid curiosity? Is there a genuine hardcore (no pun intended) fanbase?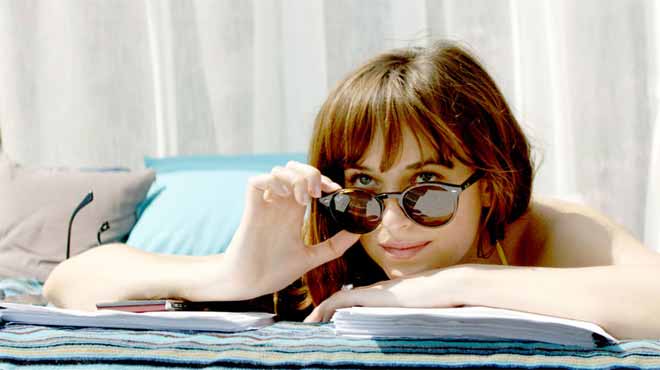 Fifty Shades Freed (Universal)
This time around, the awkward and arguably incompatible Christian Grey and Anastasia Steele come back from honeymoon to find themselves threatened by a face from the past – leading to a thriller plot which is a fairly new twist for this franchise – and a further twist regarding pregnancy that, of course, sets things up for a potential happy ending – or does it? Fifty Shades Freed takes the characters from the first two movies and plunges them into what promises to be a high-octane thriller with car chases, genuine threat, peril, and a really awkward scene involving ice cream. If you do go see this at the cinema, order popcorn instead. Alternatively, just don't go.
Fifty Shades Freed is wildly different to the first two movies in that it is something of a frenzied muddle – the first two appeared to set up this arc between the two main characters in a way which, while awkward and unapologetically bad, at least had a semblance of good intent. James Foley is an incredibly talented director and there's some beautiful shots nestled in here – but it's an absolute mess otherwise. I do feel vaguely sorry for this movie in that it was always going to be laughed at trailer-side, and that EL James must know, deep down, that her stories are unfortunately going to serve as 'bad movie night' fodder for years to come – I would personally never forbid anyone from writing what they are passionate about – however, this trilogy has swung from laughable to awful in the way it's been handled from page to screen. The books were so bad they were good – this one is just a headache.
If you are genuinely concerned about the lives of Christian and Anastasia then you'll maybe get something out of this – but even fans of the books will find the performances flat and the rush-through of an adaptation difficult to bear. Jamie Dornan has seemed uncomfortably bored throughout the entirety of this trilogy, and Dakota Johnson, though trying her hardest, hasn't exactly shimmered in the spotlight. In all fairness, this is down to a matter of character rather than performance (though Dornan really does look like he's ready for bed and not in the way viewers are hoping for in many of his scenes).
Fifty Shades Freed - Official Trailer (Universal)
This instalment feels as if it is trying to go the gritty route – trying to 'Fast and Furious' up things a little – while at the same time, offering shot after shot of gorgeous landscapes, Audi cars and enormous buildings that 99% of us will never dream of owning. In a way, it's fairly distasteful. Come and watch these bored actors play extremely rich people awkwardly flirt and dodge around 90s cable channel melodrama plot twists for around two hours. Marvel at the scenery. Laugh at Jamie Dornan's singing. Find those bits of the script that you'll be quoting for the next week and will then forget about.
Fifty Shades of Grey has been a phenomenon unlike any other – this trilogy has limped its way to the finish line with its absolute worst falling flat on its face – and while there's plenty here that's nice to look at, as well as plenty of 'so bad it's good' moments to take away, it is just bad cinema. It is not enjoyable in any traditional sense, and it feels roughly as if it is attempting to rid itself of itself to get things over and done with. Let it complete the bad movie night trilogy it was always set up to finish.
The franchise is hugely profitable – will it be back? Possibly. Am I sad to see it go? No.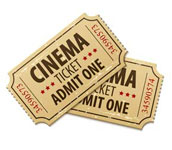 » See more of Graham's Movie Reviews