BLACK PANTHER
Dir: Ryan Coogler
Starring Chadwick Boseman, Michael B Jordan, Lupita Nyong'o, Danai Gurira, Martin Freeman, Daniel Kaluuya, Letitia Wright, Winston Duke, Angela Bassett, Forest Whitaker, Andy Serkis





4 STARS (out of 5)
2018 is a very big year indeed for Marvel as a brand, particularly as it seems that everything is building up towards a particularly dramatic conflict with Avengers: Infinity War, which is due to head to the big screen by the summer. In the meantime, there is still time for parent brand Disney to roll out a number of important movies to take us into the warmer months. Perhaps the most important of these movies, arguably, is Black Panther – the first movie in the Marvel Cinematic Universe to boast a majority black cast, and one which puts forward an origin story of sorts for a character we've already met. The internet and critics in general have gone wild for the movie – and for good reason.
Black Panther surrounds the return of Prince T'Challa to his homeland – the mysterious and protected Wakanda, where technology has evolved beyond all recognition thanks to their use of the alien material, vibranium, and is kept away from the outside world – and the Prince is set to become King in ritual combat. However, while T'Challa's rise to sovereignty provides much of the main hero's focus, he and his estranged girlfriend and the King's guard will have to deal with an altogether different threat – as the outside thirst for vibranium continues to rise, and as secrets from the past threaten to change Wakanda's operation for good.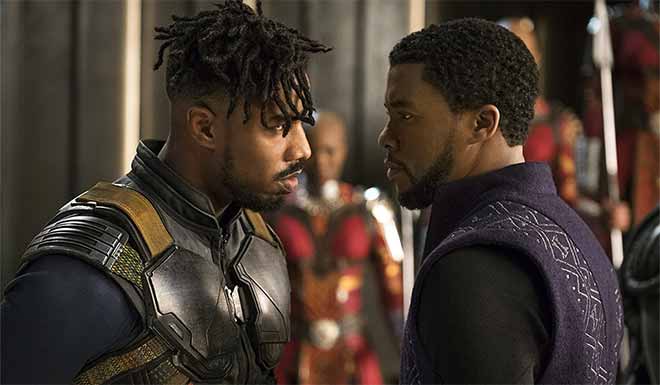 Black Panther (Marvel Studios)
All in all, Marvel have triumphed again – Black Panther is a movie which has done sterling work in bringing a black hero into the spotlight – the first in a long time, perhaps since the likes of Blade – and it carries across a number of important themes with class and in its trademark entertaining way. Its focus on a community that is threatened by outside demand and the choices that its people makes provides much of the drama and the intrigue – though the performances here should also be commended. This doesn't feel like a movie that is giving a message away for the sake of it – it's been built with passion and it steamrollers through the trademark Marvel spills and thrills with joyful abandon. It's a Marvel movie in many ways, but one which does rather succeed in changing the game in others.
The visuals and design choices here make up considerable thrills here – the choice to blend together tribal aesthetics with alien, futuristic technology is an inspired one, and as such, the tech, weaponry, suits – all of it – is incredibly addictive. It all looks great – the choreography, too, should be commended, particularly as the movie hosts some of the most breathtaking action scenes in recent MCU history. Certainly, this is a movie that intends to stand on its own two feet – and the fact that there are moments where it genuinely keeps you guessing, too, is all the more to its credit.
Black Panther - Official Trailer (Marvel Entertainment)
Anyone yet to be enchanted by the magic of the MCU, however, may not be too sucked in by the entertainment on offer here. While this is a movie that does sterling work to set up a fictional land with bells and whistles beyond our imagination, it can be rather heavy on the exposition. Certainly, the first and third acts are the most thrilling, with the film largely hitting its stride whenever T'Challa suits up and starts absorbing the energy of attacks he takes on. The movie does a great job of bringing this long-running character and world to the big screen – and as a standalone title, Marvel fans will be pleased – but if there are any criticisms to be levelled at the movie, it is that its level of exposition and its intense seriousness can rather slow down the ride a little. When it is in full flow and in high octane mode, it really is great – but it does rather fumble around in some places.
Black Panther is a great Marvel movie that is doing plenty of good – it shows that there is life in bringing new heroes and stories to the big screen, and the aesthetics, physical stunts and the performances of the main cast – most of them scene-stealing, even if this isn't the most joke-heavy of the MCU so far – are well worth the price of admission. However, while the movies does plenty different in terms of putting forward a new kind of hero and a setting that's truly easy to get behind, I have to admit that the film lacks the boundless energy and fun that Thor: Ragnarok possesses – though there is no doubting that Black Panther remains an incredibly important film, and one which has been crafted and carried out with immense integrity and style.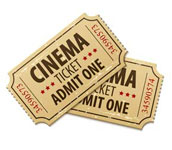 » See more of Graham's Movie Reviews