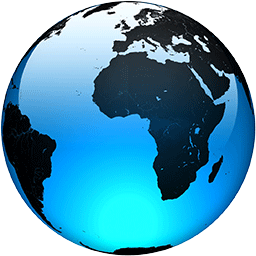 Trump tries to shift blame as virus outbreak rattles markets

Published
WASHINGTON (AP) — As global markets plunged amid growing fears about the coronavirus outbreak, President Donald Trump and his allies pulled from a familiar playbook Friday and blamed others for the slide. It's a challenging sell for a president who has lashed his fate to Wall Street like no other.

The president's team responded to the biggest one-week Wall Street selloff in more than a decade with a deflection strategy, playing down the threat and eagerly parceling out responsibility to Democrats, the media and the entrenched government bureaucracy.

Trump tweeted that "The Do Nothing Democrats" had wasted time on impeachment and "anything else they could do to make the Republican Party look bad" while defending his own response to the virus outbreak, which many across the aisle have deemed sluggish and scattershot.

"So, the Coronavirus, which started in China and spread to various countries throughout the world, but very slowly in the U.S. because President Trump closed our border, and ended flights, VERY EARLY, is now being blamed, by the Do Nothing Democrats, to be the fault of 'Trump,'" the president wrote, aggressively employing third-person narration.

Some of his closest allies amplified that message and accused White House foes for hyping the threat posed by the virus, which has killed more than 2,800 people — most of them in China, where it originated.

"The flu kills people," said acting White House chief of staff Mick Mulvaney, speaking at the Conservative Political Action Conference, an annual gathering for conservative activists. "This is not Ebola. It's not SARS, it's not MERS. It's not a death sentence, it's not the same as the Ebola crisis."

Mulvaney went on to accuse the news media of giving short shrift to administration...
Full Article