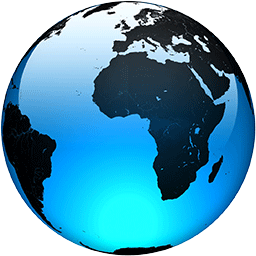 The Latest: SKorea households to get financial giveaways

Published
The Latest on the coronavirus pandemic. The new coronavirus causes mild or moderate symptoms for most people. For some, especially older adults and people with existing health problems, it can cause more severe illness or death.

TOP OF THE HOUR:

— Coronavirus cases in Africa rise closer to 5,000.

— Thailand seaside resort island of Phuket closes land and sea entry and exit points.

— Australia announces plan to help businesses impacted by virus.

___

SEOUL, South Korea — South Korea says it will provide as much as 1 million won ($817) in gift certificates or electronic coupons to all but the richest 30% of households to help ease the financial shock of the coronavirus outbreak.

Finance Minister Hong Nam-ki on Monday said the country will spend around 9.1 trillion won ($7.4 billion) on the one-time giveaways that will reach 14 million households.

Hong says officials ruled out cash payments to ensure an increase in consumer spending.

South Korea's has employed a variety of financial tools to support its economy in face of the global health crisis, such as cutting its policy rate to an all-time low, expanding short-term loans for financial institutions and introducing a rescue package for companies totaling 100 trillion won ($81.7 billion).

___

ISLAMABAD — Pakistani health officials are confirming eight deaths from coronavirus, raising nationwide fatalities to 21.

It was the biggest jump in deaths in the past 24 hours, which rose from 13 on Sunday to 21 on Monday.

Authorities have so far confirmed 1,658 cases, and at least 10 patients are listed in critical condition at hospitals.

The increase in cases and deaths happened despite nationwide lockdown and closure of Pakistani borders with neighboring China,...
Full Article