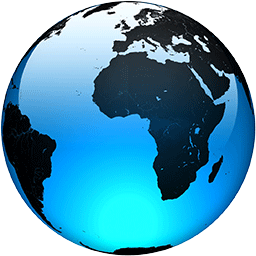 South Africa's vaccine train takes doses to poor areas

Published
SWARTKOPS, South Africa (AP) — When Wongalwethu Mbanjwa tried to get a COVID-19 vaccination and found his local center closed, a friend told him there was another option: Get one on the train.

So Mbanjwa did.

Not any train, but South Africa's vaccine train — which has now made its way to the small town of Swartkops on the country's south coast. Carrying doctors, nurses and, crucially, vaccine doses, it has a mission to bring vaccines closer to people in small towns and poorer parts of South Africa, which has the continent's highest number of coronavirus infections at more than 2.8 million.

The train is parked at the Swartkops rail station, the first stop on a three-month journey through the poor Eastern Cape province. It will stay for about two weeks at a time at seven stations in the province to vaccinate as many people as possible.

State-owned rail company Transnet launched the program to aid the government's rollout. The initiative aims to meet head-on two of the government's biggest challenges: getting doses out beyond big cities to areas where health care facilities are limited and trying to convince hesitant people in those areas to get vaccine shots.

The train, named Transvaco, can hold up to 108,000 vaccine doses in ultra-cold refrigerators. It has nine coaches, including accommodation coaches and a kitchen and dining area for the staff, a vaccination area and consulting rooms.

It's a new take on another train that's been taking doctors and medicine across South Africa since the mid-1990s.

Dr. Paballo Mokwana, the train program's manager, said medical personnel had vaccinated just under 1,000 people so far during the stop in Swartkops. They've given jabs on the train but have also sent a vaccination team into nearby factories and businesses to administer...
Full Article