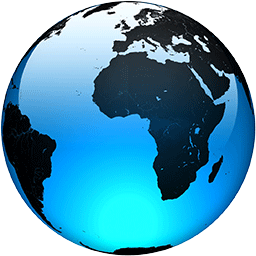 Live updates: Spain bans routes from some African countries

Published
MADRID — Spain's government has banned flights connecting air routes from South Africa and six neighboring countries to the European country due to fears of the new omicron coronavirus variant.

The order affects any connecting flights from South Africa, Botswana, Eswatini, Lesotho, Mozambique, Namibia and Zimbabwe. Spain has no direct flights to southern Africa. The order will take effect on Thursday.

Spanish health authorities have reported one confirmed case of the omicron strain in a 51-year-old man who flew from South Africa to Madrid via Amsterdam. He was fully vaccinated and is showing mild symptoms. Three more possible cases are under investigation.

Much remains unknown about the new variant, though the World Health Organization warned that the global risk from the variant is "very high" and early evidence suggests it could be more contagious.

___

MORE ON THE PANDEMIC:

— The EU's medical agency says it will take two weeks to have an indication whether the current COVID-19 vaccines will be able to deal with the new variant

— See all of AP's pandemic coverage at https://apnews.com/hub/coronavirus-pandemic

___

RIGA, Latvia — U.S. Secretary of State Antony Blinken said that the new omicron variant of the coronavirus, which was discovered in South Africa, underscores the point that "none of us will be fully safe until everyone is."

Speaking in Riga, Latvia, during a two-day meeting of the NATO foreign ministers, Blinken also noted "a real disparity" between vaccinations in Africa and the United States and Europe.

"We have vaccination rates in the United States, in Europe of 50, 60, 70%, depending on exactly who you're counting. And in Africa, it's more like 14, 15%...
Full Article