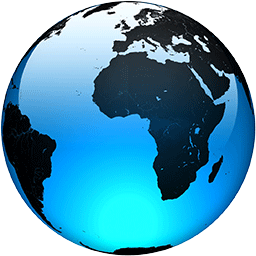 Europe melts under Sahara heat wave, smashes heat records

Published
PARIS (AP) — Even ice cream, Italian gelato or Popsicles couldn't help this time.

Temperature records that had stood for decades or even just days fell minute by minute Thursday afternoon and Europeans and tourists alike jumped into fountains, lakes, rivers or the sea to escape a suffocating heat wave rising up from the Sahara.

On a day that no one on the continent will ever forget, two potential drug dealers in Belgium even called the police, begging to be rescued from the locked container they managed to get themselves trapped in.

It was nearly impossible to keep up with the falling records as temperatures climbed higher and higher under a brutal sun — in Paris and London, Belgium, Germany, the Netherlands — all places where air conditioning is not typically installed in homes, cafes or stores. Even office air conditioning systems strained under the hot, dry air that was trapped between two stormy weather systems.

Climate scientists warned these types of heat waves could become the new normal but they loom as a giant challenge for temperate Europe. As emissions keep warming the planet, scientists say there will be more and hotter heat waves, although it's too early to know whether this specific hot spell is linked to man-made climate change.

"There is likely the DNA of climate change in the record-breaking heat that Europe and other parts of the world are experiencing. And it is unfortunately going to continue to worsen," said Marshall Shepherd, professor of meteorology at University of Georgia.

Electric fans sold out across Paris — and traditional folding fans made a comeback on the city's stuffy Metro. Trains were canceled in Britain and France, and authorities in both nations urged travelers to stay home. Messages to "Hydrate yourselves!" blared from the...
Full Article