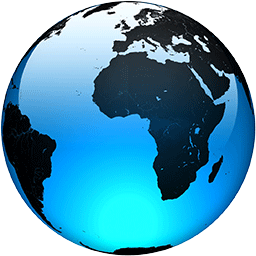 Fierce Category 4 Dorian strengthens en route to Bahamas

Published
MIAMI (AP) — Hurricane Dorian has gained fearsome new muscle as an "extremely dangerous" Category 4 storm, bearing down on the northwestern Bahamas early Saturday en route to the U.S. Southeast coast.

Millions of people in Florida, along with the state's Walt Disney World and President Donald Trump's Mar-a-Lago resort, are in the potential crosshairs of the hurricane. Forecasters say Dorian, which had top sustained winds of 145 mph (230 kph) Saturday morning, will hover along Florida's east coast Tuesday and Wednesday.

But the National Hurricane Center in Miami cautioned that its meteorologists remain uncertain whether Dorian would make a devastating direct strike on the state's east coast or inflict a glancing blow. Some of the more reliable computer models predicted a late turn northward that would have Dorian skirt the Florida coast.

"There is hope," Weather Underground meteorology director Jeff Masters said.

Forecasters now expect ever-strengthening Dorian to dance up the Southeast coastline, but stay just off shore of Florida. Most of the best hurricane computer models kept recurving Dorian's track and its Category 4 extremely dangerous winds. On Saturday morning, the National Hurricane Center changed its forecast.

The new forecast has the storm skirting the coast along Georgia with the possibility of landfall still a threat on Wednesday and continuing up to South Carolina early Thursday.

The center also stressed that doesn't mean Dorian packing 145 mph winds won't hit Florida, with large portions of the state in its cone of uncertainty forecast. Still, after days of a forecast that put the Sunshine State and President Donald Trump's Mar-a-Lago estate in the center of expected landfalls, the changes are significant.

The National Hurricane Center's advisory released at 8 a.m. Saturday EDT warned the...
Full Article