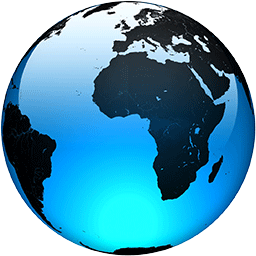 Davos gathering overshadowed by global economic worries

Published
DAVOS, Switzerland (AP) — Soaring inflation. Russia's war in Ukraine. Squeezed supply chains. The threat of food insecurity around the world. The lingering COVID-19 pandemic.

The risks to the global economy are many, leading to an increasingly gloomy view of the months ahead for corporate leaders, government officials and other VIPs at the World Economic Forum's annual meeting in the Swiss resort town of Davos. The war has been a thread, setting back the global economic recovery from the pandemic, economists say.

The managing director of the International Monetary Fund sought to dispel the gloom this week, saying a global recession isn't in the cards but "it doesn't mean it's out of the question."

Kristalina Georgieva noted that the IMF expects economic growth of 3.6% for 2022, which is "a long way to global recession." But she acknowledged that it's going to be a "tough year" and one of the big problems is surging food prices, partly fueled by Russia's war.

"The anxiety around access to food at a reasonable price globally is hitting the roof," she said.

The brewing crisis — especially for countries in Africa, the Middle East and Asia that rely on affordable wheat, barley and sunflower oil that Russia has blocked in the ports of major producer Ukraine — has been a key topic in Davos. The European Union and United States have accused Russia of using food supplies as a weapon.

" Russia is looting Ukrainian grain from occupied territories, it's burning down Ukrainian food storages in other territories, it's destroying other Ukrainian agricultural infrastructure and equipment," European Commission Executive Vice President Valdis Dombrovskis said on a trade panel Wednesday. "Clearly, there is a deliberate action of Russia to create these global food security issues."

If...
Full Article