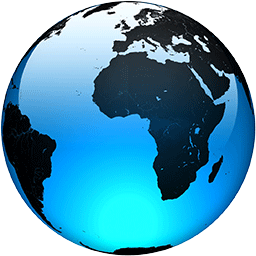 Long service recognised at ceremony

Published
Devon and Cornwall Police recognised the long service of its officers and staff in ceremonies held at Powderham Castle earlier this month.

Chief Constable Shaun Sawyer presented the awards alongside Deputy Lieutenant Simon Young.

Held in two separate sessions, the citations were read out in the morning by Detective Superintendent Roy Linden and in the afternoon by Superintendent Jo Hall.

The citations for some of those to receive awards are listed below.

Temporary Inspector, Yvan Clarke
Yvan joined Devon and Cornwall in 2001, as a response officer in St Ives, Hayle and Penzance; later becoming the town centre Neighbourhood Police Officer.
In 1984 Yvan and his family moved to Praze-an-Beeble, Cornwall, for a quieter life outside of the city. His adventurous streak continued. At 19 he spent time living in a kibbutz in Israel (narrowly escaping with his life) and hitchhiking to Nazareth….not your regular teenage holiday.

Yvan has a passion for music and has used his music skills to good effect in policing, giving DJ lessons to a local school with challenging issues. In doing so, he developed intelligence that led to a million-pound raid on a criminal network.

Yvan has enjoyed a very successful career as a detective in CID, dealing with a number of high-profile cases working with the Special Cases Unit in London and securing a conviction in a 40-year-old investigation for which he received a Commendation.

In 2017, Yvan was promoted to sergeant and successfully led a team of detectives in the challenging environment of Sexual Offences and Domestic Abuse Investigation Team (SODAIT).

In 2020, he was temporarily promoted to inspector before moving to the National Police Chiefs Council, working to develop the National Race Action Plan in response to the murder of George Floyd.

In 2021 Yvan returned to lead internal culture change and he really is making a difference in this area.

Yvan was the Deputy Commander for the Falmouth Media Centre at G7 leading teams to secure the venue amidst challenging security and protest.
Yvan is enthusiastic, passionate and committed to the police service and determined to make a difference for the communities of Devon, Cornwall and the Isles of Scilly.

-------

Deputy Chief Constable, Jim Colwell
Jim Colwell joined the Force in 2001 under the Accelerated Promotion Scheme, starting his police career on the beat in Plymouth.

His investigative skills and meticulous attention to detail soon became apparent and he rose through the ranks to detective superintendent. As a senior investigating officer, Jim has led investigations into many high-profile cases and has coordinated the response to numerous major incidents across.

Jim was the lead for a long-term covert operation within a national, government-led programme of drug enforcement activity.

This resulted in 30 guilty pleas for drug offences and custodial sentences totalling more than 100 years, significantly reducing acquisitive crime across Plymouth and increasing referrals to drug support programmes. His work was recognised and shared as best practice across the SW Region and earned him a Commander's Commendation.

In April 2016, he was promoted to chief superintendent before being appointed Assistant Chief Constable in July 2019.

In July 2021 Jim was appointed Deputy Chief Constable.

Jim has previously led the SW Region in responding to Modern Slavery, Human Trafficking and Organised Immigration Crime and has been a Strategic Firearms Commander for a number of years.

In all of this, Jim has built a reputation for humility, making himself available to coach and mentor colleagues, whilst building lasting friendships throughout his career. His work with diverse communities exemplifies his desire to understand and where possible, to walk in the shoes of others.

He has a very clear moral compass and this, blended with a strong intellect and compassion for others, serves him, the force and the public in good stead now and for the future.

Jim is well known for his openness and thoughtful, professional manner as well as his engaging sense of humour.

---------

Jay DRISCOLL
Jay joined Devon and Cornwall Constabulary in July 2001 as a financial investigator.

In January 2010, he moved to the High-Tech Crime Unit as a keen, investigator and quickly demonstrated his aptitude for investigations and dedication to child protection.

His IT skills were noted as "acceptable", but he quickly developed and grew into a digital forensic wizard and was promoted to High-Tech Crime Manager in, which reflects his drive and capabilities.

In April 2021, he was further promoted to Regional Forensics Operations Manager, responsible for the Data Forensics Units in Devon and Cornwall, Avon and Somerset, Dorset and Wiltshire police forces. This is a busy role overseeing teams under increasing demand for urgent case work.

Mobile phones, tablet computers and even vehicle computers are now involved in most of the crimes we investigate today, and they all go to Jay's teams to interrogate. There are daily success stories and reward, providing this key evidence in all levels of criminal activity and Jay is leading the way in how we operate as a modern police force.

He has numerous commendations from the force and Crown Court Judges for his professionalism, conduct and dedication to the service.

Jay is passionate, excitable, and committed to the service we provide and meeting the growing challenges we face today. He has gained a wealth of experience over the years and is able to quickly adjust to meet the evolving technology we face.

He's a great asset to South West Forensics and Devon and Cornwall Police as a whole and is always driving to make the service better.---------


Elizabeth FITZSIMMONS
Lizzie joined Devon and Cornwall Police in April 2000 as a clerk/typist in the Central Ticket Unit (CTU) based at Crownhill Police Station.

Born in Birmingham, Lizzie moved to Plymouth after graduating in 1999 with honours at Plymouth University in sociology and psychology. After trying out various temp roles in call centres, the opportunity arose to try out a temp role within the CTU.

Lizzie's luck changed when she was employed as a researcher by retired DI Gary Smith in what was named as the burglary squad in 2002. She learned and honed her research skills, cleaning up the burglary rates in Plymouth and moved swiftly on to the Proactive Team and then Targeted Policing Team, under the leadership of retired DI Nick West. Lizzie saw and learnt many things that will stay with her for the rest of her life.

In 2004, under the leadership of retired Insp Mark Norman and retired DC Mike Bradley, she was involved in the creation and development of a new team, specifically targeting prolific offenders. The PPO team was created, and Lizzie was the first researcher appointed within the Plymouth team.
In March 2018 Lizzie was awarded a Superintendent Certification, along with the IOM team, for her contribution in reducing re-offending rates using GPS tagging equipment.

Lizzie has undertaken all her roles with great professionalism and commitment. She has gained a great knowledge of the organisation over the years, relied upon by all of her bosses and colleagues. Lizzie's friendly and helpful character has made her extremely popular with all those that know her. She is an invaluable asset to the unit and the organisation as a whole.

-------

Stephen HUXTABLE
Steve's career catching criminals began even before he joined Devon and Cornwall Constabulary as he was formerly a store detective. He also gained recognition the week before joining, when he disarmed a man committing a knifepoint robbery, for which he received a Chief Officers' Award.

Steve perhaps had more experience than most then when he eventually joined the constabulary as a traffic warden in June 2001. He later worked for two-and-a-half years as a station enquiry officer before becoming a PCSO in March 2007.

Steve is an officer who likes to be out and about showing a highly visible presence and interacting with the communities he serves. He recalls what he would describe as his heyday when he shared responsibility of "his patch", the Gorwell Estate in Barnstaple.

Steve was known and respected on the estate where he immersed himself in Junior Street Champions, arranging street cleans, doing road safety inputs, running a youth football team and rewarding the youths with various activities.

He was instrumental in helping raise £16,000 for a community office by assisting in fundraising events. His work on the estate resulted in him being awarded the RAF Community shield.

In January 2016 Steve commenced his dual role becoming a Fire PCSO, which has seen him working in several rural communities. He has also been awarded further accolades in this role including a Chief Fire Officer award for saving a life by doing CPR.

Steve has received many other awards during his service, too numerous to list but a credit to his dedication and service to the communities he serves.
Steve is a well-known face in Barnstaple town centre, known for his robust and no-nonsense approach. He certainly makes his presence felt in a positive way.

---------

Detective Sergeant, Kim POWER

Kim joined Devon and Cornwall Police in April 2001 and has proudly worked in South Devon for her entire policing career, starting on patrol, moving to neighbourhood then into the CID world in 2006. Kim worked within General CID, then moved to the Public Protection Unit and in 2017 she was promoted to Detective Sergeant in Torquay PPU where she still works.

Growing up in Torbay, Kim represented Torquay at athletics and gymnastics and Brixham for swimming before going on to obtain a degree in psychology and sociology at Bath University in 2000.

Kim had planned to move back to Bath to remain in education, but instead stayed and joined the police.

Kim has a strong work ethic; takes pride in being an officer; and is both respected and thought of highly by colleagues. Kim is many colleagues 'phone a friend' if needed for advice or guidance and has welfare of others high on the list of priorities.

Operation Juke in 2014 was certainly a highlight of Kim's policing career to date, obtaining justice via substantial custodial sentences for the offenders and safeguarding many vulnerable children, receiving a Chief Superintendent's Commendation for her work.

Kim feels lucky to have an amazing and supportive family, not just in the personal sense at home, but in the professional sense of policing.

-------

Sarah ROLINSON
Sarah knew at that early age that she wanted to work for the police and in May 2001 she joined as a consultation assistant. Her role involved surveying the public and victims of crime on their experience. She also helped secure the industry standard Charter Mark status for the force.

After a successful year, she joined the Corporate Communications Department as a marketing support officer in May 2002, before joining the PR and Events Team in 2007, with one of her key roles being to organise the police stand at the county shows.

In 2010, Sarah supported Devon BCU as a communications officer and went to the press office for a day a week whilst retaining her PR and Events duties but by 2013 she was solely working as a media officer and in 2016 was promoted to media manager.

Sarah's talent and determination to pursue new goals has always been a feature and in 2018 she was seconded as a communications manager for the proposed merger between Devon and Cornwall and Dorset Police, which she worked on for almost a year before returning to her role as media manager.

In October 2019, Sarah was temporarily promoted to the Deputy Head of Corporate Communications and Engagement for 13 months and was further seconded to the G7 planning team as communications delivery manager from February 2021 to July 2021.

Sarah returned to her role as media manager, overseeing the Devon and Cornwall Media Office and Devon and Cornwall Alert community messaging system.

Sarah has been responsible for the media management of a number of high-profile cases including the Padstow speedboat accident in May 2013 and the Plymouth shooting tragedy in August 2021.

Sarah is now about to start an attachment as a project manager with the Business Change Department.

---------

Joanne THOMAS
Born and raised in South Devon, Joanne Thoma joined the RAF aged 19 which saw her stationed in Buckinghamshire, Nottinghamshire, and Scotland, where she worked with RAF police dogs including on numerous operations tackling drugs importation. She was also part of the RAF Police Dog Demonstration team at the Royal Tattoo.

In July 2001, Jo joined Devon and Cornwall Police, working in the now defunct Central Data Input Bureau as a call handler. After four years she was promoted to supervisor, managing a small team. She enjoyed the role but having decided to start a family, she left the control room after 11 years to work in the ID office at Torquay.

This was a change of environment as she was now dealing face-to-face with victims, witnesses and suspects. It also meant her working alongside other departments, assisting with many investigations of serious offences.

During her time in the ID Unit, Jo had a six-month secondment as a Domestic Abuse Officer in South Devon. Although she had to return at the end of the secondment it clearly left an impression on her and the department as she was soon approached by the local DI to take on the role of Multi-Agency Risk Assessment Conferences (MARAC) Administrator for the area. This became a permanent posting, and where Jo works today.

Jo has performed different roles in the police and always shows dedication and professionalism, often going above and beyond the reach of her role in assisting vulnerable victims, providing them with reassurance and support, as well as supporting multiagency work.

-----------

Detective Constable Darren WEBB
Darren joined Devon and Cornwall Police in January 2001 and started his career as a response officer in Exeter before embarking on a career as a detective.

He is recognised as an exceptional detective who has held different posts in Mid, East and North Devon. His tenacity and intelligence in the field has been rightly recognised many times. This includes two Judge's Commendations, one for his role as officer in charge OIC in the investigation into the murder of Gergana Prodanova, the second for leading the CCTV team in the investigation into the murder of Lorraine Cox. The award of a Judges Commendation is something the vast majority of detectives will never achieve, it is only bestowed on those that reach the highest of standards.

Darren is a key member of the Major Crime Investigation Team and has displayed professionalism and commitment in this role since joining in October 2008.

His impact across the department in that time has been impressive. He continues both to help develop those who come into the team, as well as providing excellent counsel.

Aside from the commitment to the Major Crime Investigation Team, he provides regular support to the Learning and Development Department. His experiences and knowledge are something that helps nurture the next wave of detectives in force. His abilities in interviewing are well known, and his selfless nature makes his involvement in this area natural.

-----------------
NPCC Senior Investigating Officer of the Year Award
Detective Superintendent, Michael WEST
D/Supt Mike West is an experienced senior leader with 27 years' service, the majority of which have been spent in detective roles predominantly in the major crime field.

He is the current head of the forces Major, Serious, and Complex Crime teams, having held this post for more than four years. Mike held previous roles in BCU and as DCI within Major Crime Investigation Team (MCIT) and Public Protection Unit (PPU). He worked as a DI on major crime teams and is part of the Regional Senior Identification Manager (SIM) cadre.

As well as being part of the Force Senior Investigating Officer (FSIO) cadre, he provides logistical and emotional support to the remaining members, developing those who aspire to become FSIOs. Mike is held in high regards and viewed as a specialist in his field. He is the 'go to' person for advice regards serious complex crime and is often enlisted by the Executive to conduct reviews of investigations and offer his professional expertise and knowledge.

He has developed new processes around DVI (Disaster Victim Identification) in relation to the G7 whilst leading the MCIT and Serious Organised Crime Branch (SOCB) teams.

In June 2021, the force hosted the G7 summit in Cornwall. D/Supt West actively engaged in the extensive planning operation, assessment of risks presented and eventual deployment throughout an extended 10-day phase. As Force SIM D/Supt West worked across a range of areas and provided briefings to Executive members and reassurance at Government level.

Deputy Chief Constable Jim Colwell said: "Mike is an exceptional leader, and a hugely experienced and talented investigator. He inspires significant trust and confidence in both those he leads and those he works for. I have worked with Mike closely over several years, and he has consistently delivered to a very high standard. He is entirely unflappable, and can deal with competing demands, complexity and risk with a maturity born from his extensive experience. Mike is also an accredited SIM, and in that capacity his recent work in support of the G7 Global Summit in Cornwall was exceptional."

Mike was nominated in recognition of his unwavering professionalism, dedication, and commitment to delivering an outstanding service through his teams for the victims, families, and communities affected by major and serious crime.

He provides crucial support to the organisation and guidance around risk. He is a valued member of the crime Senior Management Team and a credit to himself and Devon & Cornwall Police.


--- Note to readers: This message has been disseminated by Devon and Cornwall Police - please visit their official website for further information.
Full Article