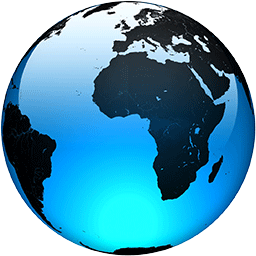 Golden Grail Beverages (OTC: GOGY) Announcing Golden Beverage Company as Distributor for Spider Energy

Published
FORT LAUDERDALE, Fla., July 06, 2023 (GLOBE NEWSWIRE) -- Golden Grail Technology, operating as Golden Grail Beverages (OTC: GOGY), is pleased to announce that Golden Beverage Company LLC is our distribution partner for Spider Energy Drink in addition to Sway Energy Drink and Cause Water in the state of Utah,Golden Beverage Company LLC is one of Utah's premier distributors of beer, soda, and non-alcoholic beverages. Headquartered in Ogden, UT, Golden Beverage Company serves Box Elder, Cache, Morgan, Rich and Weber counties.

The Company recently announced the redesign of the Spider Energy Can features a striking spider graphic, encapsulating the brand's tagline, "THE ENERGY DRINK WITH A BITE." Each 16-ounce can of Spider Energy Drink is loaded with 240 mg of caffeine, 50 mg of Panax Ginseng, 50 mg of Guarana extract, 300 mg of Taurine, B-Vitamins, and electrolytes, delivering the energy boost consumers desire.

"We are happy to announce that Golden Beverage Company is our distribution partner in Utah for Spider Energy Drink as well as Sway Energy Drink and Cause Water," said Steven Hoffman, CEO of Golden Grail.

*Golden Grail Beverages (OTC: GOGY)* www.GoldenGrailBeverages.com is a fast-growing company with a strategic mission to innovate, build and streamline the growth of its beverage portfolio through fiscally responsible investing. The company targets brands with a proven sales history, loyal consumer following, retail presence and strong value proposition who need assistance to get to the next few levels. Golden Grail has been actively acquiring brands within emerging and growing beverage categories. Our robust product offerings include Sway Energy Drink, Spider Energy Drink, Trevi Fruit Essence Water, Tickle Water, Sketch Can for Tweens, Cause Water & KOZ Water helping reduce global plastic pollution and Scorpion Energy Hemp/CBD. 

Contact info:
+1 561-800-3891
info@goldengrailbeverages.com 
https://goldengrailbeverages.com/
https://www.facebook.com/GoldenGrailBeverages
https://www.instagram.com/goldengrailbeverages/
https://twitter.com/goldengrailbev

*Forward-Looking Statements:*
This press release includes forward-looking statements concerning the future performance of our business, its operations and its financial performance and condition. Also, it includes selected operating results presented without the context of accompanying financial results. These forward-looking statements include, among others, statements with respect to our objectives and strategies to achieve those objectives, as well as statements with respect to our beliefs, plans, expectations, anticipations, estimates or intentions. These forward-looking statements are based on our current expectations. We caution that all forward-looking information is inherently uncertain and actual results may differ materially from the assumptions, estimates or expectations reflected or contained in the forward-looking information, and that actual future performance will be affected by a number of factors, including economic conditions, technological change, regulatory change and competitive factors, many of which are beyond our control. Therefore, future events and results may vary significantly from what we currently foresee. We are under no obligation (and we expressly disclaim any such obligation) to update or alter the forward-looking statements, whether as a result of new information, future events or otherwise.
Full Article