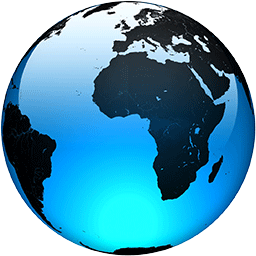 LUMN INVESTOR ALERT: Edelson Lechtzin LLP Urges Lumen Technologies, Inc. (NYSE: LUMN) Shareholders with Substantial Losses to Consult Legal Counsel About the Pending Securities Fraud Class Action

Published
NEWTOWN, Pa., Sept. 22, 2023 (GLOBE NEWSWIRE) -- The law firm of Edelson Lechtzin LLP is investigating securities fraud claims on behalf of purchasers of Lumen Technologies, Inc. ("Lumen") (NYSE: LUMN) common stock between March 11, 2019, and July 14, 2023, inclusive (the "Class Period").Investors who purchased Lumen common stock may move the U.S. District Court for the Western District of Louisiana to appoint them as lead plaintiff, no later than *November 14, 2023*. Current holders of Lumen's stock may pursue corporate governance reforms. Please contact Edelson Lechtzin LLP at *844-696-7492* to discuss your investment losses, or by e-mail at elechtzin@edelson-law.com. A copy of the class action complaint can be viewed *HERE*.

Background on Lumen Technologies, Inc.

Based in Monroe, Louisiana, Lumen Technologies, Inc. provides telecommunications, network services, security, cloud solutions, voice, and managed services. It was formerly known as CenturyLink but changed its name to Lumen Technologies, Inc. in 2020.

The Securities Fraud Claims

The complaint alleges that throughout the Class Period, Defendants made materially false and/or misleading statements and omissions regarding Lumen's business, operations, and prospects, including that: (i) Lumen owned and/or still owns thousands of miles of cables wrapped in lead, a known neurotoxin, within the U.S; (ii) the foregoing has harmed and posed a risk of further harming the environment, exposed Lumen employees and the general public, thereby posing a significant public health risk and environmental pollution risk; (iii) Lumen was on notice about the damage and risks presented by these lead-covered cables but did not disclose them as a potential threat to people and communities; (iv) Lumen failed to provide adequate lead toxicity training to employees; and (v) the foregoing subjected Lumen to a heightened risk of governmental and regulatory oversight and enforcement action, as well as legal and reputational harm.

According to an article in The Wall Street Journal ("WSJ") dated July 9, 2023, over 2,000 cables coated with lead, formerly used by Ma Bell and other telecommunications companies, are deteriorating, and releasing hazardous substances into the soil and water, posing a significant public health risk. On this news, Lumen's stock price fell $0.13 per share, or 5.94%, to close at $2.06 per share on July 10, 2023.

An article in the WSJ on July 11, 2023, stated that lawmakers were demanding that telecom firms take action to ensure the safety of Americans. The WSJ's investigation revealed that phone companies have left behind a network of cables covered in toxic lead, which has tainted water and soil in certain locations. The WSJ also mentioned that legislators and regulators planned to investigate lead cables owned by USTelecom members and hold them accountable.

On July 12, 2023, the WSJ published an article detailing Lumen's ownership of lead-covered cables previously owned by Ma Bell. The article also presented evidence that Lumen's workers were still being exposed to lead in the modern era. On this news, Lumen's stock price fell $0.03 per share, or 1.45%, to close at $2.04 per share on July 12, 2023.

On July 14, 2023, an analyst reported that Lumen probably has exposure to potential copper cable lead sheathing liability. On this news, Lumen's stock price fell $0.21 per share, or 10.19%, to close at $1.85 per share on July 14, 2023. Then, after the stock market had closed, an article was published in the WSJ that discussed concerns raised by analysts and the market relating to Lumen, including the company's potential liability due to its use of lead-sheathed cables. The article highlighted that of all the telecom companies involved, AT&T, Verizon, and Lumen would have the most lead-covered cables that needed to be removed. On this news, Lumen's stock price fell $0.15 per share, or 8.11%, to close at $1.70 per share on July 17, 2023.

For more information, please contact:

Marc H. Edelson, Esq.
Eric Lechtzin, Esq.
EDELSON LECHTZIN LLP
411 S. State Street, Suite N-300
Newtown, PA 18940
Phone: 844-696-7492 or 215-867-2399 ext. 1
Email: medelson@edelson-law.com
Email: elechtzin@edelson-law.com  
Web: www.edelson-law.com

Edelson Lechtzin LLP is a national class action law firm with offices in Pennsylvania and California. In addition to cases involving securities and investment fraud, our lawyers focus on class and collective litigation in cases alleging violations of the federal antitrust laws, employee benefit plans under ERISA, wage theft and unpaid overtime, consumer fraud, and dangerous and defective drugs and medical devices.

This press release may be considered Attorney Advertising in some jurisdictions. No class has been certified in this case, so you are not represented by counsel unless you retain one. You may select counsel of your choice. You may also remain an absent class member and do nothing at this point. Your ability to share in any potential future recovery is not dependent upon serving as lead plaintiff.
Full Article