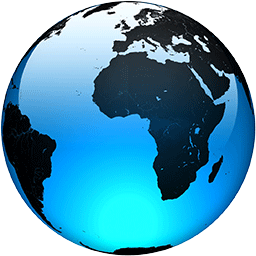 Tony Dungy to pro-life march: God used a football game to show power of prayer

Published
Tony Dungy speaks at the March for Life on Jan. 20, 2023. / EWTN YouTube

Washington D.C., Jan 20, 2023 / 15:25 pm (CNA).

Former head coach and NFL analyst Tony Dungy told a crowd gathered at Friday's March for Life that the answer to the tragedy of abortion is prayer, calling to mind Damar Hamlin's collapse on the football field and what happens when a nation turns to God.

"It's amazing to me that God actually used football to shine some light on the subject of life for all of us," Dungy said.

Buffalo Bills safety Hamlin collapsed on the field during a Jan. 2 Monday Night Football game after a routine hit. He then suffered cardiac arrest as players stood by in horror.

"It could have been tragic, but something miraculous happened. The team medical staff rushed out and they got Damar's heart started again. But you know what? That wasn't a miracle. The real miracle was the reaction."

"The announcers on the broadcast, what did they say? 'All we can do is pray,'" Dungy said.

"And all across the country, people started praying," he said.

The former football coach, who has faced some backlash on social media for his involvement with the March for Life, told the crowd that the country's prayerful reaction to Hamlin's collapse was striking in that the NFL has actively prevented praying on the field in the past.

"The Bills players prayed right on the spot. Now usually when that happens, the cameras cut away from them. Because we don't like to see that," Dungy said.

"Back when I was coaching in the 1990s, a few Christian players got together and they said we want to pray after the games. And we actually got a memo from the NFL office that said, 'Don't let your players do that. If you do, you'll be fined. Because that's not appropriate.' Can you believe that? That's a true story," Dungy said.

"But three weeks ago, everybody on that field was praying. And they continued the next week at every stadium and the NFL teams got together and prayed and it was amazing. Well, those prayers were answered with Damar's recovery. Now he's home. He's been released from the hospital," he said.

Dungy, who spoke at the March for Life with his wife, Lauren, told the crowd that the nation needs to pray for the unborn in the same way they prayed for Damar Hamlin.

"Every day in this country, innocent lives are at stake. The only difference is they don't belong to a famous athlete. And they're not seen on national TV. But those lives are still important to God and in God's eyes," Dungy said.

"Psalm 139 tells us that God is watching every one of these young bodies as they're growing in their mother's womb, because he placed them there. Now we know that there are a lot of people in this country that don't believe, that don't see these babies as being important. They don't even see them as lies," he continued.

Dungy urged the crowd to pray for the unborn.

"I think we have to take a lesson from Damar's story. We have to pray. We need to pray with the same fervor that we prayed with during that week. Because God answers prayer and he will answer these prayers to save these precious unborn lives as we go forward. So if we do our part, we will save more and more of these lives," Dungy said.

This was Dungy's first appearance at the March for Life. After posting on social media that he was excited to take part, he received more than 28,000 likes on his post. He also received some backlash from proponents of abortion.



Tomorrow Lauren and I will be in Washington DC attending the 2023 March For Life. It will be my first time at the March and I'm looking forward to joining my friend @BenjaminSWatson and thousands of others who will be there to support those unborn babies who don't have a voice. pic.twitter.com/4rOBEbdsgP

— Tony Dungy (@TonyDungy) January 19, 2023

Commentator Keith Olbermann wrote: "Dear @nbcsports - if you have any remaining concern for your operational reputation, fire Tony Dungy now. He is using you."

Many more tweeted their appreciation and respect for Dungy. 

"I'm happy you're not afraid to do this with cancel culture and all. Your media job could be in jeopardy. Stick to your convictions," read one post from a supporter.

"Thank you both! 'Speak up for those who cannot speak for themselves, for the rights of all who are destitute.' Proverbs 31:8 #ProLife #lifematters," wrote another.
Full Article