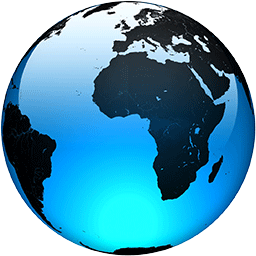 Extremists exploit a loophole in social moderation: Podcasts

Published
Major social platforms have been cracking down on the spread of misinformation and conspiracy theories in the leadup to the presidential election, and expanded their efforts in the wake of the Jan. 6 Capitol riot. But Apple and Google, among others, have left open a major loophole for this material: Podcasts.

Podcasts made available by the two Big Tech companies let you tune into the world of the QAnon conspiracy theory, wallow in President Donald Trump's false claims of a stolen election and bask in other extremism. Accounts that have been banned on social media for election misinformation, threatening or bullying, and breaking other rules also still live on as podcasts available on the tech giants' platforms.

Conspiracy theorists have peddled stolen-election fantasies, coronavirus conspiracies and violent rhetoric. One podcaster, RedPill78, called the Capitol siege a "staged event" in a Jan. 11 episode of Red Pill News. The day before the Capitol riot, a more popular podcast, X22 Report, spoke confidently about a Trump second term, explained that Trump would need to "remove" many members of Congress to further his plans, and said "We the people, we are the storm, and we're coming to DC."

Both are available on Apple and Google podcast platforms.

Podcasting "plays a particularly outsized role" in propagating white supremacy, said a 2018 report from the Anti-Defamation League. Many white supremacists, like QAnon adherents, support Trump. Podcasting's an intimate, humanizing mode of communication that lets extremists expound on their ideas for hours at a time, said Oren Segal of ADL's Center on Extremism.

Elsewhere on social media, Twitter,Facebook and YouTube have been cracking down on accounts amplifying unfounded QAnon claims that Trump is fighting deep state enemies and cannibals operating...
Full Article