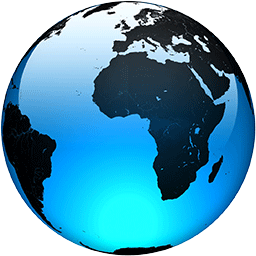 EXPLAINER: UN vaccine plan is underway, but problems remain

Published
As the coronavirus pandemic exploded worldwide last April, global organizations banded together to help ensure that the world's most vulnerable people would get vaccines amid the rush for shots. The initiative known as COVAX was formed by the World Health Organization, the vaccines alliance GAVI and a coalition for epidemic innovations called CEPI.

COVAX is supposed to make deals to buy vaccines in bulk from drug companies and can also receive donated shots from rich countries. Poorer nations are then supposed to receive free doses from the initiative — and wealthier ones can also buy from it, as a way of diversifying their supply.

But it has been dogged by shortages of cash and supplies as well as logistical hurdles — all while a handful of rich countries raced ahead with their vaccination campaigns.

Only on Wednesday did the first vaccines bought by COVAX arrive in Ghana. A look at the project so far:

WHY IS COVAX NECESSARY?

Not all countries can afford their own COVID-19 vaccines, and in past pandemics, including the 2009 swine flu pandemic, vaccines were hoarded by rich countries until the outbreak ended. During the HIV crisis, life-saving treatments were made available in Africa only years after they were introduced in the West.

Beyond the moral duty of sharing vaccines broadly, scientists have warned that that allowing the coronavirus to spread freely in any population is a global risk because that could lead to dangerous new variants that could then spread around the globe — even in people who had already had the virus or who had been vaccinated against it.

___

WHAT DID COVAX SET OUT TO DO?

COVAX's initial goal was to get vaccines to poor countries at roughly the same time shots were being rolled out in rich countries. Although it's missed that target,...
Full Article