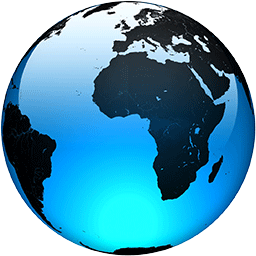 Space chief hopes for 'Kennedy moment' from European leaders

Published
BERLIN (AP) — Josef Aschbacher recalls gazing at the night sky above his parents' Alpine farm when he was seven, trying to comprehend what he had just seen on the family's black-and-white TV set: the landing of NASA's Apollo 11 on the Moon.

More than half a century later, Aschbacher heads the European Space Agency, a formidable force when it comes to scientific exploration, telecoms and Earth observation. But so far, the agency is still unable to put its own astronauts into orbit, relying on Russia and the United States for crewed spaceflight and some other high-profile missions.

The 59-year-old aims to change that and hopes the recent turmoil caused by Russia's invasion of Ukraine will jolt European leaders into action.

"I think the war in Ukraine has made politicians realize that we are a bit vulnerable and we have to make sure that we have our own secured access to space and our space infrastructure," Aschbacher told The Associated Press in an interview Wednesday at Berlin's ILA air show.

Within days of the Russian attack on Feb. 24, the European Space Agency abandoned long-standing plans for a joint mission with Russia to land a rover on Mars.

"The ExoMars situation is a wake up call on how Europe needs to position itself," said Aschbacher. He recently held talks with NASA chief Bill Nelson to find a way of salvaging the mission without Russia, and is "very hopeful" the lander will make it to the red planet.

In the long term, however, Aschbacher said "it is clear that for critical components, for critical missions, we need to make sure that we can do it (ourselves)." Earlier this year he hinted that this could include crewed launches.

He praised a recent speech by Emmanuel Macron — delivered days before Russia invaded Ukraine — in which the French president...
Full Article