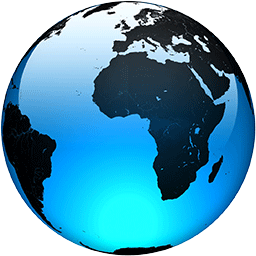 EXPLAINER: Winners, losers in water cuts for Western states

Published
WASHINGTON (AP) — People in Arizona and Nevada won't face bans on watering their lawns or washing their cars despite water shortages on the Colorado River.

But officials said Tuesday there will still be less water available next year from the river that serves 40 million people in the West and Mexico. Observers say a reckoning is still coming for the growing region.

New cuts will build on this year's reductions — which all but eliminated some central Arizona farmers' Colorado River water supply and to a much lesser extent, reduced Nevada and Mexico's share.

Tuesday's decision and what was left out point to growing uncertainty in the West.

Lake Mead and Lake Powell — the two largest reservoirs on the Colorado River — are about a quarter full, threatening water supplies and the generation of hydroelectric power used by millions of people.

Along the reservoirs' edge, "bathtub rings" of minerals outline where the high water line once stood, highlighting the challenges the West is facing as a 'megadrought' tightens it grip on the region.

A look at who is affected by another round of water cuts in the West.

WHICH STATES WILL BE AFFECTED BY THE CUTS?

Arizona was hardest hit, again, and will receive 79% of its total share next year. But that's only 3% less than what it got this year, after federal officials slashed its supply.

Nevada will receive about 92% of its total supply next year. Most residents will not feel the cuts thanks to water conservation, reuse and the state not using its full Colorado River allocation.

California has been spared from cuts because it has more senior water rights than Arizona and Nevada.

Mexico will get roughly 93% of its total supply. The water is used in cities and farming communities in Northwestern Mexico, where a severe drought is taking...
Full Article