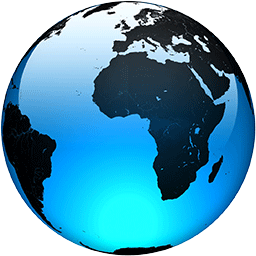 The Little Mermaid makeup artist hits back at critics of Ursula's look: 'Why can't I do as good a job as a queer artist?'

Published
The makeup artist responsible for Ursula's look in The Little Mermaid has hit back at criticism that his vision of the drag queen-inspired villain is very much not a slay.

The character of Ursula, who is played by comedy powerhouse and Hollywood A-lister Melissa McCarthy in Disney's live-action remake, was inspired by the late, great drag performer Divine, meaning that hopes were high for a truly drag-tastic sea witch. 

However, when a behind-the-scenes clip of McCarthy's Ursula transformation was shared on Disney's Twitter account, queer fans were less than impressed with her look. 

Many comments made reference to Ursula's drag origins and the makeup was called out as an insult to queens – including cult icon Divine. 

"Now when we said Ursula was inspired by a drag queen, we didn't mean one who had only been doing it for three months," New-York-based performer Sierra La Puerta wrote. 

Others were firm in placing responsibility for Ursula's look squarely at the door of the makeup artist, rather than McCarthy as the actor playing her, with fans calling for drag representation on the makeup team.

One social media user posted: "Listen if you're not gonna cast a drag queen for a role inspired by Divine at least have one on the makeup team, it's not really that deep but this is so embarrassing."

RuPaul's Drag Race star Kerri Colby weighed in, commenting that Ursula's disappointing lewk is "absolutely why we should hire up and coming queer artists with a pulse on the present and a vision for the future more often". 



– absolutely why we should hire up and coming queer artists with a pulse on the present and a vision for the future more often. Yes I agree, this is that.

— Kerri Elyse Colby (@kerricolby) May 17, 2023

Now, the makeup artist in question, Peter King, has responded to the queer backlash, calling it "very offensive".

In an interview with Insider on Saturday (27 May), King said he "didn't really draw on anything at all" when creating Ursula's look. 

King is a British hair and makeup designer who has more than 40 decades of experience doing makeup for films, theatre, and opera, including involvement in The Lord of the Rings trilogy, Spider-Man: Far from Home and Mary Poppins.  

King told Insider: "I played around quite a lot with different colours, different shapes and stuff.

"It just was sort of Melissa and I talking and creating. So I didn't really draw on anything at all."

Addressing the feeling among many LGBTQ+ fans that a queer artist should've been involved in determining Ursula's design, King called it "ridiculous". 

"That's ridiculous," he said. "That's trying to claim it and that's fine, if that's what they wanna do, but don't put people down because they're not what they want it to be."

According to King, his design of Ursula wasn't based on Divine "at all", despite McCarthy speaking to Deadline Hollywood at the film's premier about the influence of Divine on her character and how she hoped to do "every incredible drag queen and Divine proud". 



Melissa McCarthy on embodying Ursula in #TheLittleMermaid pic.twitter.com/U4agTfvTgo

— Deadline Hollywood (@DEADLINE) May 9, 2023

"We discussed everything. I mean, we both laughed about how much we love drag queens and drag makeup and stuff," he continued. "But it wasn't based on any drag acts at all."

The Little Mermaid dropped in cinemas on Friday 26 May.
Full Article