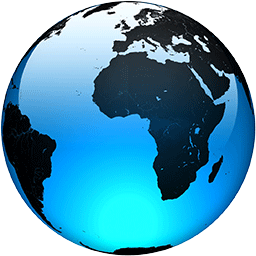 Turkey's president Erdoğan uses election victory speech to take aim at 'LGBT forces'

Published
Turkey's Recep Tayyip Erdoğan immediately took aim at LGBTQ+ people after winning the presidential election.

Erdoğan, who has been president of Turkey since 2014, was handed five more years on Sunday (29 May), with victory declared after 99.43 per cent of votes were counted.

The head of the election board said his opponent and leader of the Republican People's Party (CHP), Kemal Kılıçdaroğlu, could no longer close the gap as there were more than two million votes between them.

Speaking to supporters outside his Istanbul residence, Erdoğan, who served as prime minister from 2003 to 2014, said: "I thank our nation, which gave us the responsibility of governing again for the next five years."

He went on to speak out against what he called "LGBT forces", suggesting that queer people would not be able to infiltrate his party.

"In our culture, family is sacred," Erdoğan said, according to The Times. "No one can interfere. We will strangle anyone who dares to touch it."

Joe Biden, Vladimir Putin, Rishi Sunak and Emmanuel Macron were among the world leaders who congratulated Erdoğan following his re-election.

Turkish president Recep Erdoğan. (Mustafa Kamaci/Anadolu Agency via Getty Images)

The tone was very different at the headquarters of the opposition Republican People's party, where Kılıçdaroğlu described the Turkish government as "authoritarian".

"We have experienced the most unfair election process of recent years," he said.

*Turkey's president Erdoğan has shameful anti-LGBTQ+ views*

Erdoğan has made anti-LGBTQ+ comments throughout his presidency and his recent re-election campaign.

At a rally in Izmir in April, he said: "In this nation, the foundations of the family are stable. LGBT will not emerge in this country."

In 2021, he described LGBTQ+ youth as "vandals", adding that he respects all views and identities as long as they aren't linked to "terror, immorality, perversion and violence".

Anti-LGBTQ+ sentiment has been on the rise in Turkey for a number of years, where Pride parades have been banned and queer people have reported feeling afraid for the future.

Tensions reached a crescendo in September 2022 when thousands took to the streets of Istanbul calling on the government to ban LGBTQ+ "propaganda".

The Associated Press described the march as the "largest demonstration of its kind in Turkey".
Full Article