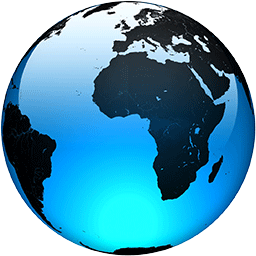 Beyoncé dazzles fans in London with epic tribute to late idol Tina Turner

Published
Beyoncé paid tribute to her late idol Tina Turner during the London leg of her Renaissance World Tour with an epic performance of "River Deep, Mountain High".

Alongside Lizzo, Janelle Monáe, Oprah Winfrey, Gloria Gaynor and Diana Ross, Beyoncé was one of several musical titans to pay tribute to Queen of Rock 'n' Roll Turner after news broke that she died last week, aged 83, after a long illness.

It's no secret that Turner has long been Beyoncé's idol and inspiration, with the duo performing "Proud Mary" together at the 2008 Grammy awards and Beyoncé turning her official website into a Tina Turner tribute page following the news of her death.

Queen Bee paid homage once more to the musical trailblazer in the best way during her concert at the Tottenham Hotspur Stadium, in north London, on Monday (29 May). Performing in front of a crowd of tens of thousands, including Dua Lipa, Frank Ocean, Kim Kardashian and Kris Jenner, the pop superstar delivered a stripped back cover of Turner's 1966 R&B classic "River Deep, Mountain High".

Dressed in an electric-blue gloved jumpsuit with sheer skirting and a sparkling neckpiece, the singer belted out a power ballad version of the song.



| Beyoncé covering "RIVER DEEP MOUNTAIN HIGH" by Tina Turnerpic.twitter.com/Lwc4bMyI06

— Beyoncé Press.
| Fan Account (@beyoncepress) May 29, 2023

It follows her previous tribute to the "What's Love Got to Do with It" singer during her Paris concert on Friday (May 26).

"If you're a fan of mine, you're a fan of Tina Turner. I wouldn't be on this stage without Tina Turner. I want you guys to scream so she can feel your love. I feel so blessed that I was alive to witness her brilliance," Beyoncé told excited fans.

The tribute on her website, alongside a photo of the two bowing head-to-head at their Grammy performance, echoed a similar sentiment.

It said: "My beloved queen. I love you endlessly. I'm so grateful for your inspiration, and all the ways you have paved the way. You are strength and resilience. You are the epitomé of power and passion.

"We are all so fortunate to have witnessed your kindness and beautiful spirit, that will for ever remain. Thank you for all you have done."

Turner, who retired in 2009, had suffered with a number health issues in recent years, including suffering a stroke in 2013, being diagnosed with an intestinal cancer diagnosis in 2016 and undergoing a kidney transplant the following year.

Her impact and legacy is remembered in the jukebox musical Tina: The Tina Turner Musical, the 1993 biopic What's Love Got to Do with It and the candid 2021 HBO documentary Tina.
Full Article