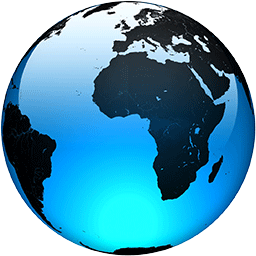 Phillip Schofield dropped as Prince's Trust ambassador

Published
Phillip Schofield has been drooped as an ambassador for youth charity, The Prince's Trust.

The TV star quit ITV on 20 May 2023, ending his 20-year stint on the network's This Morning programme, following rumours that he and co-host Holly Willoughby's relationship had become rocky.

Later in the week, Schofield admitted to having lied about having an extra-marital affair with a younger, male colleague, which he labelled "unwise, but not illegal".

A Prince's Trust spokesperson told BBC News: "In light of Phillip's recent admissions, we have agreed with him that it is no longer appropriate to work together."

The charity, which was founded in 1976 by King Charles, when he was the Prince of Wales, helps people aged 11 to 30 get into jobs, education and training. It has a string of celebrity ambassadors, including Benedict Cumberbatch, Helen Mirren, Geri Horner, Idris Elba, and Ant and Dec.

When Schofield confirmed he'd lied about his affair with the younger man, he also detailed that they met when the man was a teenager with the presenter being "asked to help him get into television". Things became "more than a friendship" once the young man started working on This Morning.

Schofield stressed that the relationship was consensual, and said the affair was not related to his decision to quit This Morning.

In a statement to the Daily Mail following his exit from ITV, 61-year-old Schofield said he was now being honest about the relationship because his departure had "fuelled speculation and raised questions" that had been having an impact on the young man, who remains unnamed.

While the affair may not have been related to Schofield's departure, it has since become the controversy's focal point.

A day after Schofield's statement, former This Morning presenter Eamonn Holmes accused ITV executives of knowing about the affair and claimed they "never once took action to prevent him controlling or taking advantage of his position over young people".

ITV then confirmed it had investigated "rumours" of a relationship between the pair in 2020, and that both parties repeatedly denied it. The network said it did not find "any evidence of a relationship beyond hearsay and rumour".
Full Article