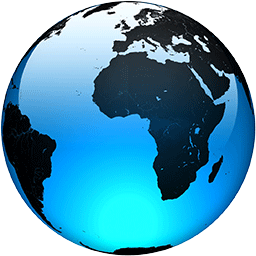 Twitter safety chief resigns as Elon Musk says deadnaming 'definitely allowed' in anti-trans film row

Published
Twitter's second head of trust and safety under Elon Musk has resigned amid a controversy over the social media platform's moderation of an anti-trans film.

Ella Irwin took over as head of trust and safety, a position tasked with content moderation, after previous head Yoel Roth left in November – a month after Musk took over as Twitter CEO.  

Irwin confirmed her departure to various news outlets on Thursday (1 June) and has declined to provide a reason for her decision.

During her short time in the role, Irwin headed the Twitter team that fought hate speech, removed offensive and abusive content, tackled disinformation and helped maintain the social media site's platform integrity. 

But Twitter has experienced a significant backlash in how it has failed to remove anti-LGBTQ+ rhetoric, hate speech and abusive content aimed at the trans community under Irwin's tenure and since Musk took over the company. 

Irwin's departure happened just a short while after Musk was criticised for the dissemination of Matt Walsh's anti-trans What Is a Woman? film on Twitter. 

On Thursday, the film, which features conservative and right-wing voices attacking trans identities through the dog-whistle question 'What is a woman', was available to stream through right-wing outlet The Daily Wire's Twitter account for approximately a day. 

Shortly after it was posted, Twitter issued a "hateful" tag to the film, limiting its discoverability on the platform. 

Jeremy Boreing, CEO of The Daily Wire, then claimed in a thread on Twitter that the anti-trans film was being suppressed and that considered the incident to be a free speech issue. 

Musk replied to Boreing's thread saying that the tag was a "mistake by many people at Twitter" and that misgendering is "definitely allowed" on the platform.

This led to swift backlash from LGBTQ+ groups, who said that Musk's decision opened the gateway to more bullying of trans people on Twitter. 

LGBTQ+ groups have repeatedly criticised Elon Musk for not cracking down on anti-LGBTQ+ hate, anti-trans rhetoric, misgendering and deadnaming on Twitter. (Getty)

The incident resulted in two high-level departures – Irwin and AJ Brown, Twitter's head of brand safety and ad quality – within a day. 

On Friday (2 June), a Twitter user pointed out that several people had left Twitter in the wake of the controversy and questioned if the departures were related. Musk responded: "Director related."

During his time as Twitter CEO, Musk, whose trans daughter has publicly disowned him, has used the platform as an echo chamber to share anti-LGBTQ+ views under the guise of free speech.

In December 2022, he shared a pathetic meme mocking queer people, Black Lives Matter and COVID-19 vaccines.

Musk has also amplified a tweet from anti-trans account Libs of TikTok, tweeted an anti-LGBTQ+ conspiracy theory about the Paul Pelosi attack, claimed LGBTQ+ people are "forcing" their pronouns on others and alleged a "woke mind virus" needed defeating – to name just a few examples. 

In May, Musk announced longtime media executive Linda Yaccarino as the new CEO of Twitter, months after he promised to step down. 
Full Article