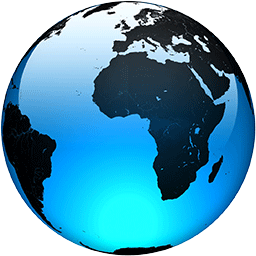 A British man was discovered by rescuers at sea on a surfboard. He had been adrift for three days, he said

Published
A British man spent three days adrift at sea, clinging to a surfboard before he was rescued by the Spanish coast guard.

On Monday, crew members aboard a yacht called Estelar alerted rescuers after spotting a man on a surfboard in the Mediterranean Sea, 16 kilometres south-west of the coast of Marbella.

The 55-year-old man, whose identity has not been released, was described to be fully dressed and holding on to a surfboard. Coastguards aboard a search-and-rescue vessel named Salvamar Vega promptly came to the man's rescue and took him to Estepona Port, where an ambulance was waiting to drive him to a local health centre to be treated by hypothermia.

Very little is known about the man or how he ended up in the sea with a surfboard in hand. Coast guard officials said he told them had fallen off a cruise ship three days ago but haven't revealed the name of the ship.

A photo released later of the rescue, shows the man in a white shirt with a lifejacket on, climbing into a boat. A spokesperson for the coast guard tweeted:

"Salvamar Vega yesterday rescued and took to Estepona a man discovered by a yacht 10 miles south-west of Marbella.

"He was adrift on a surfboard. The man who was rescued said he had been at sea for three days after falling from a ship."



Salvamar Vega rescató ayer y trasladó a #Estepona a un hombre localizado por un yate a unas 10 millas SW de Marbella, a la deriva sobre una tabla de surf. El rescatado afirmó llevar 3 días en el mar tras haber caído de un buque. pic.twitter.com/YbCGjM2rSL

— SALVAMENTO MARÍTIMO (@salvamentogob) August 25, 2020

According to the Sun, police are expected to question the man about what happened once he recovers.

However, the lack of information around how he ended up in the sea has raised interest in the Spanish press, with some wondering about how he found a surfboard.

"What a bizarre story," one social media user tweeted .
Full Article