Happy New Year from One News Page!

Sunday, 31 December 2017
by 👨‍💻 Marc Pinter-Krainer


As 2017 draws to a close, I would like to wish all our readers, news- and video explorers a very happy, healthy and prosperous New Year 2018.

The past year has brought many new developments to One News Page as we reached several milestones. Our archives now include more than 100 million news references, articles and videos - spanning a time period of more than eight years and making One News Page a formidable contender in the news portal market. In addition to extending the coverage of our news archive and video clip collection we have also further improved speed of access for users all around the globe by making a considerable investment in our infrastructure. This has helped bring page load times down to below two seconds for most pages and user locations - arguably making One News Page the world's speediest news portal.

2017 also saw us move our site to the secure HTTPS protocol, providing our users with the security benefits of state-of-the-art encryption of all communications with our servers. Last but not least, we've recently given the site design a sprinkle of colour - we hope you like it!

I would like to take this opportunity to thank our staff writer Graham Pierrepoint for his continued work. Those of you who follow our original news articles will appreciate his engaging style of writing, which also shines through in Graham's Movie Reviews featured in his column dedicated to the big screen. It now lists Graham's reviews of more than 100 movies - another milestone reached during the year.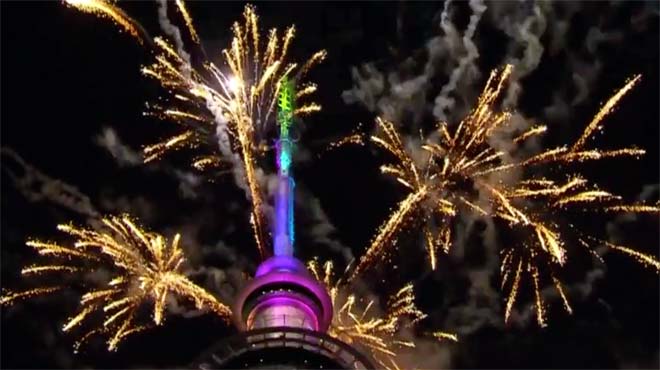 Watch: New Zealand among first to welcome 2018 with fireworks display ▶
Whilst we've had our fair share of challenges in 2017 - issues with non-human traffic (NHT) come to mind - we've continued to focus on what matters most to our users: Fast, free and easy access to news and videos without any bias in coverage, viewpoint or ranking. With your support, feedback and loyalty we shall strive to continue in that direction in the coming year. On that note, please do let us have your comments, feedback or suggestions by simply emailing us at [email protected]. Thank you!
Wishing you a happy and peaceful 2018.
Marc
Dr. Marc Pinter-Krainer
Founder & CEO, One News Page