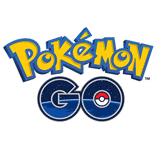 Pokémon GO 'Eggstravaganza' event is on right now
Pokémon GO players get an extra cheer ahead of this month's Community day, as Niantic and the Pokemon Company bring back the "Eggstravaganza" event. This event was initially introduced to..
BGR India
Pokémon Go player, upset at losing a gym, assaults other players, say cops
Polygon
Nintendo filed a patent for a trading card set that uses NFC technology like Amiibo. Unlike Amiibo, though, the trading card set appears to be just that — a series of cards designed to be collected..


Source: Wochit News -



Pokémon Day is February 27 so check out all the different ways you can participate. Subscribe to GameSpot Trailers! http://youtube.com/GameSpotTrailers?sub_confirmation=1 Visit all of our..


Source: GameSpot -



Joe Blackburn, the CEO of Crypto Coin Trader and head advisor at Crypto Hunt, explains how his company is using an augmented reality and blockchain game to help initiate users into crypto.


Source: Cheddar Inc. -



Avatar The Last Airbender coming to blu-ray, Ghostbusters gets a Pokemon Go style AR game and a state senator wants to tax M-Rated games!


Source: IGN - Affiliate -



Pokemon Go players are having flashbacks to summer 2016...and not in the good way. Players can't advance past the loading screen, regardless as to whether they are using a Google or Pokemon Trainers..


Source: Wochit -


Pokémon Go's login update fixes one of the game's most annoying problems
Polygon
Pokémon Go players can use Facebook to log in and sync devices
Niantic is making it easier to log into Pokémon Go, perhaps in an effort to prevent you from giving up on the game completely if you don't play for long stretches of time. You can now link..
engadget
Also reported by •TUAW
Google opens Maps APIs for developers to build Pokémon GO-like AR games
Pokémon GO got a lot of people in the real world to get up from their chair, and chase virtual creatures. Now, Google wants to add to the line of AR-based games with its mapping service at the center..
BGR India
Google is opening up Maps so game developers can create the next Pokémon Go
There's been a wave of location-based mobile games announced recently, based on everything from The Walking Dead to Jurassic World. It turns out these games have more in common than just timing:..
The Verge
Game developers can now use Google Maps to build the next 'Pokémon Go'
Google wants to help developers build the next Pokémon Go. The company announced that it's opening Google Maps to game developers who want to use its data to build location-based games similar to..
Mashable
'Jurassic World' is coming to life with augmented reality
Universal announced the upcoming release of 'Jurassic World Alive,' a Pokémon Go-like game that lets players capture their own dinosaurs using augmented reality. Players can also discover dinosaurs in..
Mashable