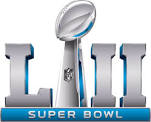 Man arrested for burglarizing Patriots Gronkowski's home
(Reuters) - A 31-year-old man has been arrested and two men remain at large for burglarizing the Massachusetts home of New England Patriots star tight end Rob Gronkowski following the team's Super Bowl..
Reuters
Veteran tight end Martellus Bennett retires
Veteran free-agent tight end Martellus Bennett, whose career was highlighted by winning a Super Bowl championship with the Patriots in the 2016 season, announced his retirement on Friday night.
ESPN
NFL star Michael Bennett has been indicted by a Texas grand jury for allegedly injuring an elderly paraplegic worker at Super Bowl LI in Houston.


Source: KCPQ -



NFL Defensive End Michael Bennett who was just picked up by the Eagles was indicted for injuring an elderly woman. A grand jury indicated Michael Bennett with a felony charge for injuring the 66-year..


Source: The Fumble -



Authorities issued a warrant Friday for the arrest of Pro Bowl defensive end Michael Bennett, accused of injuring a paraplegic woman as he tried get onto the field at last year's Super Bowl to..


Source: CBS Dallas Digital -



Eagles' Michael Bennet Indicted for Injuring to the Elderly A grand jury indicted Bennett According to reports, The elderly woman was part of a security team that ordered Bennet to use a different..


Source: Wibbitz Studio -



Michael Bennett, defensive lineman for the Eagles, is accused of injuring a paraplegic woman Bennett allegedly pushed his way through a crowd to get to the field at the Super Bowl last in Houston in..


Source: NYDN Wibbitz -


Man charged in burglary at New England Patriot player's home
FOXBOROUGH, Mass. (AP) Police in Massachusetts have arrested a man in connection with a burglary at New England Patriots player Rob Gronkowski's home while he was at the Super Bowl.
FOX Sports
Pornhub searches for Karen McDougal skyrocket after CNN interview about alleged Trump affair
On Thursday, CNN aired an interview with former Playboy model Karen McDougal, who claims she had a 10-month affair with Donald Trump over ten years ago. And Pornhub, which has analyzed its users'..
Mashable
Police make arrest in Rob Gronkowski Super Bowl week home burglary case
Police believe that three men robbed Gronk's house in February
CBS Sports
Also reported by •USATODAY.com
Arrest made in Super Bowl week burglary at Rob Gronkowski's house
Pro Football Talk
Rob Gronkowski: Arrest Made In Home Burglary
Rest easy Gronk, the scumbag who allegedly broke into your Massachusetts house is behind bars. Gronkowski's house was burglarized on February 5 ... while RG was in Minnesota for the Super Bowl. Gronk's..
TMZ.com
The hidden 'Westworld' website drove us insane – here's everything we discovered
Being a fan of Westworld eagerly awaiting Season 2 is starting to feel like a conspiracy to make us all lose our minds. And we probably have. And it's all thanks to HBO's viral marketing, which is..
Mashable
Michael Bennett indicted for injuring elderly paraplegic at Super Bowl LI
Texas grand jury indicts Eagles defensive lineman Michael Bennett for injuring a 66-year-old paraplegic at the 2017 Super Bowl in Houston.
Delawareonline
Also reported by •L.A. Times
Surprise team has the most improved Super Bowl odds after one week of free agency
Here's a look at the Super Bowl LIII odds for every team after 10 days of free agency
CBS Sports