Humza Yousaf
News and Video Search Results
---
The Celtic Park boss has been heavily linked with a move to Tottenham this summer.
Humza Yousaf media coverage
EXCLUSIVE: First Minister Humza Yousaf topped the 'revolting' list with his Pollok constituency facing 8.3million cubic metres of..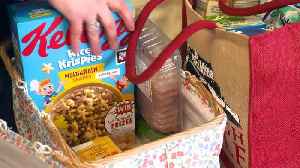 Scotland's First minister Humza Yousaf visits a community larder in Dundee as part of the King's volunteering drive. He says..