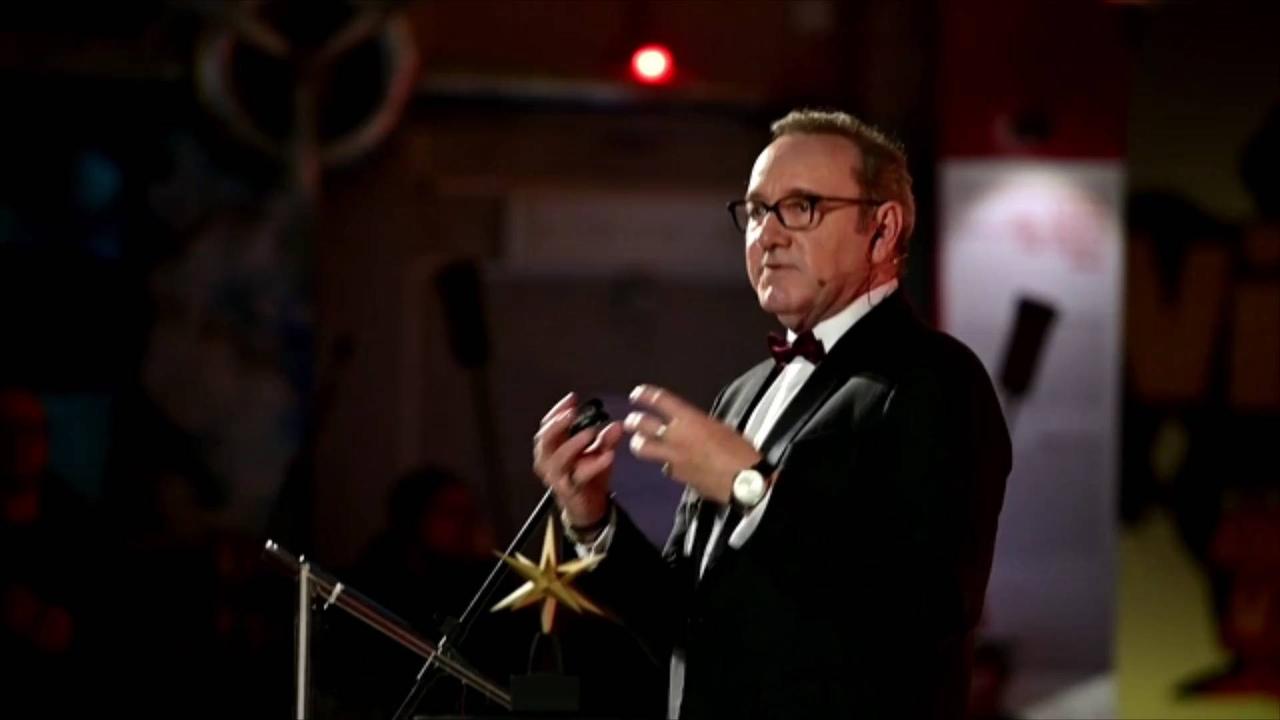 Kevin Spacey Awarded for, Lifetime Achievement in Italy.
On January 16, Kevin Spacey made his first public speaking appearance since a string of sexual assault allegations derailed his career.
.
NBC reports that Spacey appeared at the National Cinema Museum in the northern Italian city of Turin.
.
Spacey was awarded the lifetime achievement award from the museum.
.
While appearing in front of a sold-out crowd, Spacey reportedly discussed some of his key roles before introducing his 1999 film, 'American Beauty.'.
I am truly blessed and grateful and humbled.
And my heart is very full tonight toward the National Museum of Cinema for having had the "le palle" to invite me tonight, Kevin Spacey, via NBC.
By presenting this award, they are making a strong defense of artistic achievement and for that they should be applauded, Kevin Spacey, via NBC.
NBC reports that it was Spacey's first public speaking engagement in five years since multiple allegations of sexual assault surfaced against the actor.
Spacey lost his role on Netflix's popular 'House of Cards' series in addition to reportedly losing other opportunities.
In August, a Los Angeles judge ordered Spacey to pay $30.9 million to the makers of 'House of Cards' for violating his contract by sexually harassing crew members.
In June, Spacey will go to trial in London facing a dozen charges alleging that he sexually assaulted four men between 2001 and 2013.