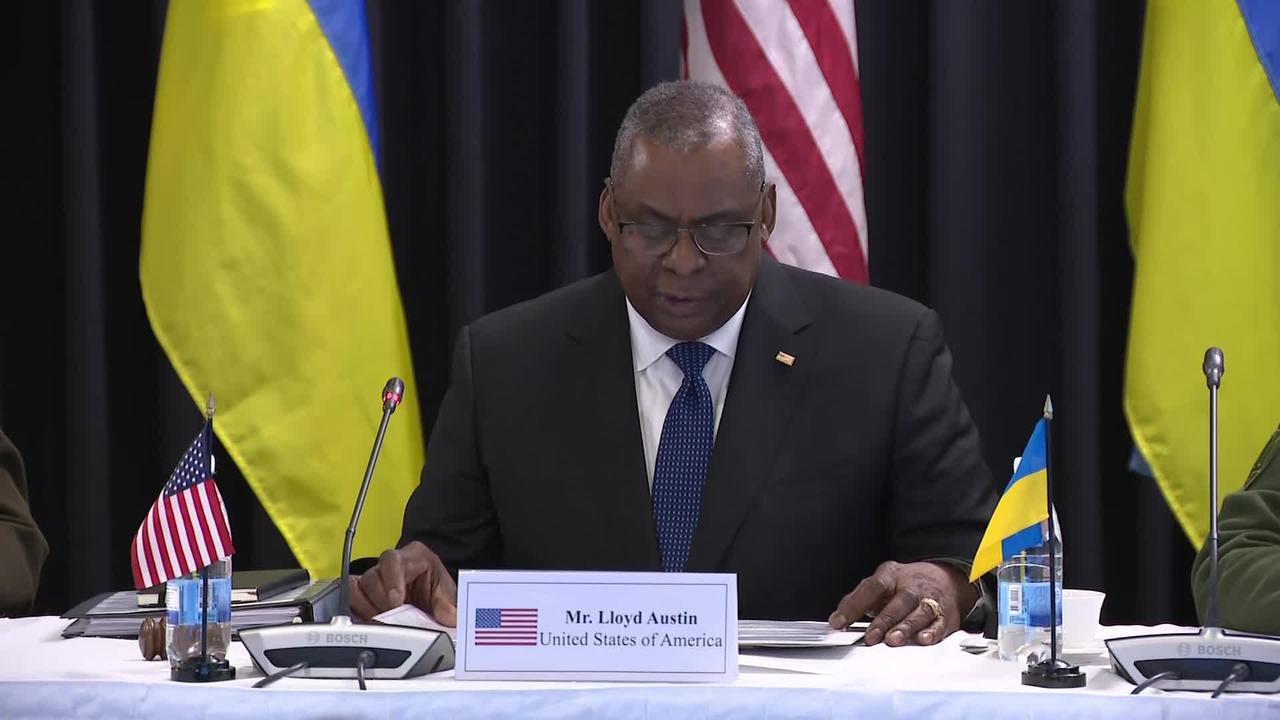 Lloyd Austin, US Defense Secretary: "This is a decisive moment for Ukraine in a decisive decade for the world, so make no mistake we will support Ukraine's self-defense for as long as it takes.
Now, we know that Russia remains bent on aggression and conquest.
And Russian forces have increased their horrific attacks, killing many innocent Ukrainians.
We saw the cruelty of Russia's war choice again just a few days ago in the city of Dnipro.
A Russian missile strike ripped into an apartment building, killing at least 46 civilians, including children.
The Kremlin's forces continue to bombard Ukraine's cities and citizens and Russian forces have targeted power plants, theaters, sports arenas, and centers of Ukrainian history and culture.
Russia's attacks are designed to break the spirit of Ukraine.
But they have failed.
And the people of Ukraine have inspired the world."