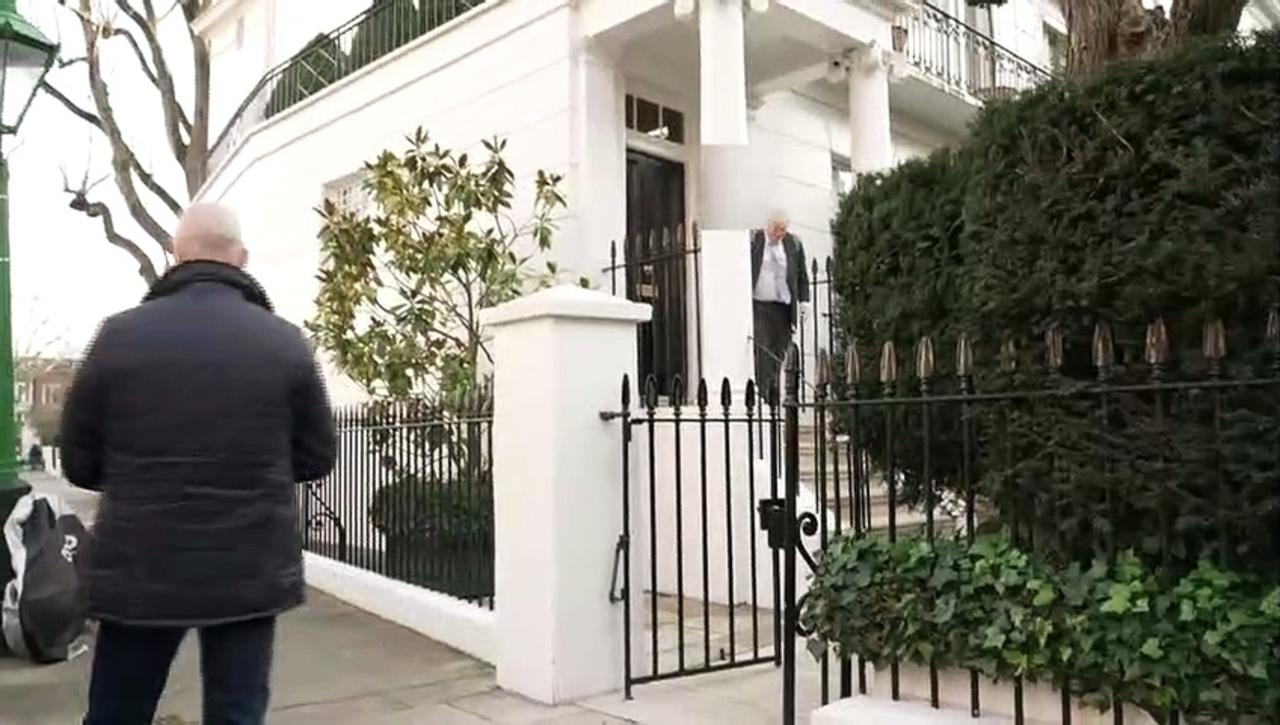 Boris Johnson greets reporters with "g'day, g'day.
G'day" outside his London home after returning from a surprise trip to Ukraine.
The former prime minister ignored a question asking if he had "anything to add to Mr Sharp's comments", amid investigations into his alleged involvement in Richard Sharp's appointment as BBC Chair.
Report by Wardl.
Like us on Facebook at http://www.facebook.com/itn and follow us on Twitter at http://twitter.com/itn