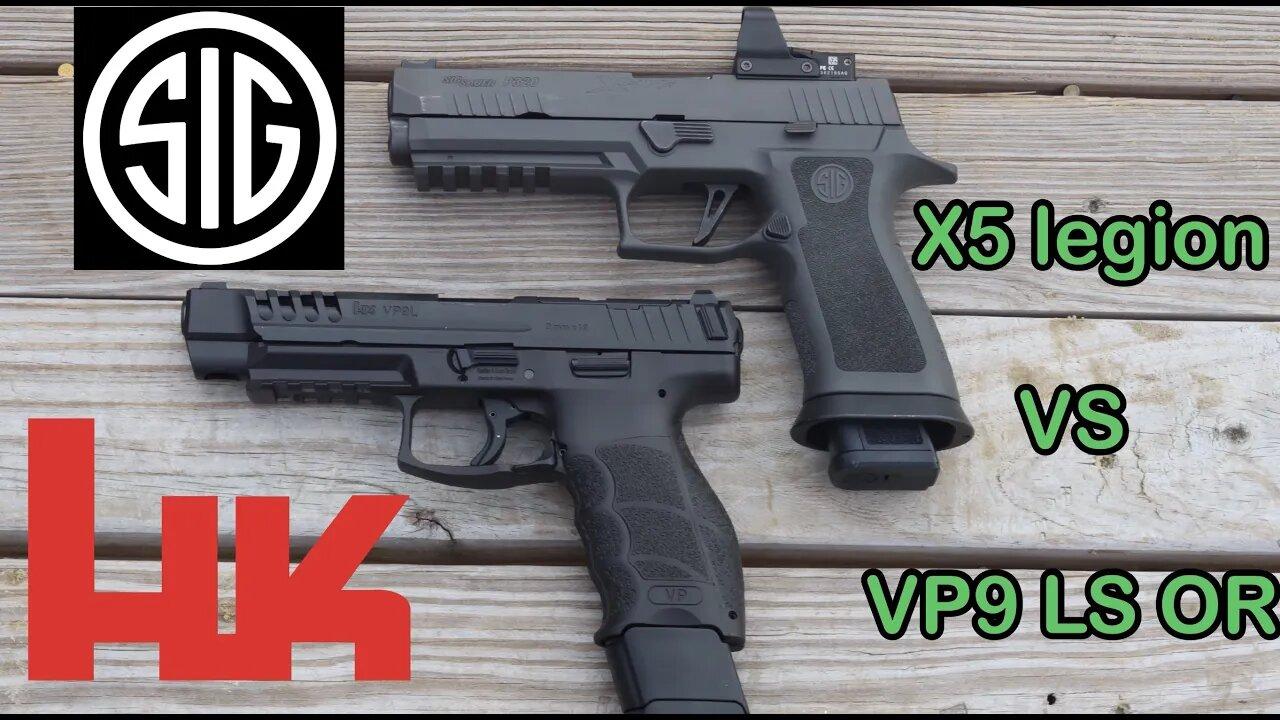 Sig Sauer X5 Legion vs H&K VP9 Long Slide Optics Ready / Which one is the best Competition Polymer Pistol?
The Heckler and Koch is a full size polymer handgun with a solid trigger, modular grip panels, and a decent optics ready system.
The Sig sauer X5 Legion has the major advantage of extra weight in the grip, this significantly reduces the felt recoil and faster follow up shots.