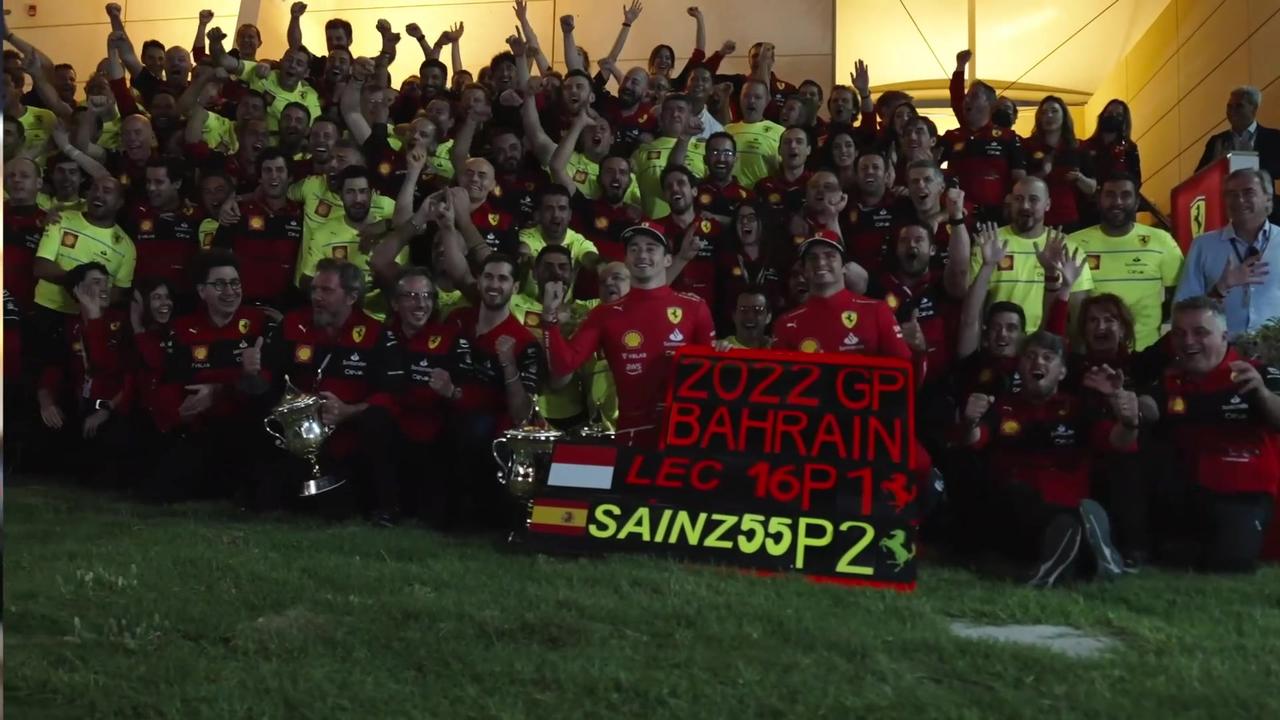 And they're off!
The 74th Formula 1 World Championship season gets underway in Bahrain, the longest ever with 23 races on four continents.
The 5.412 kilometre-long Sakhir track is a very familiar one for the drivers as it was used twice in the same season in 2020, while it has also seen hundreds of laps completed during pre-season testing.
Drivers will complete 57 laps of the Bahrain International Circuit on Sunday, covering a distance of 308.238 km.
Its key features are long straights and very heavy braking points, especially at turns 1 and 14.
There are three DRS zones, where the moveable rear wing can be used: on the start-finish straight and after turns 3 and 10.
As always, qualifying and the race will start after sunset at 18 (16 CET) run under floodlights.
As the sun goes down, so too does the track temperature and therefore the cars pick up pace.
Last year, when the new generation of ground effect cars raced for the first time, the Scuderia secured a one-two finish, Charles Leclerc leading team-mate Carlos Sainz past the chequered flag.