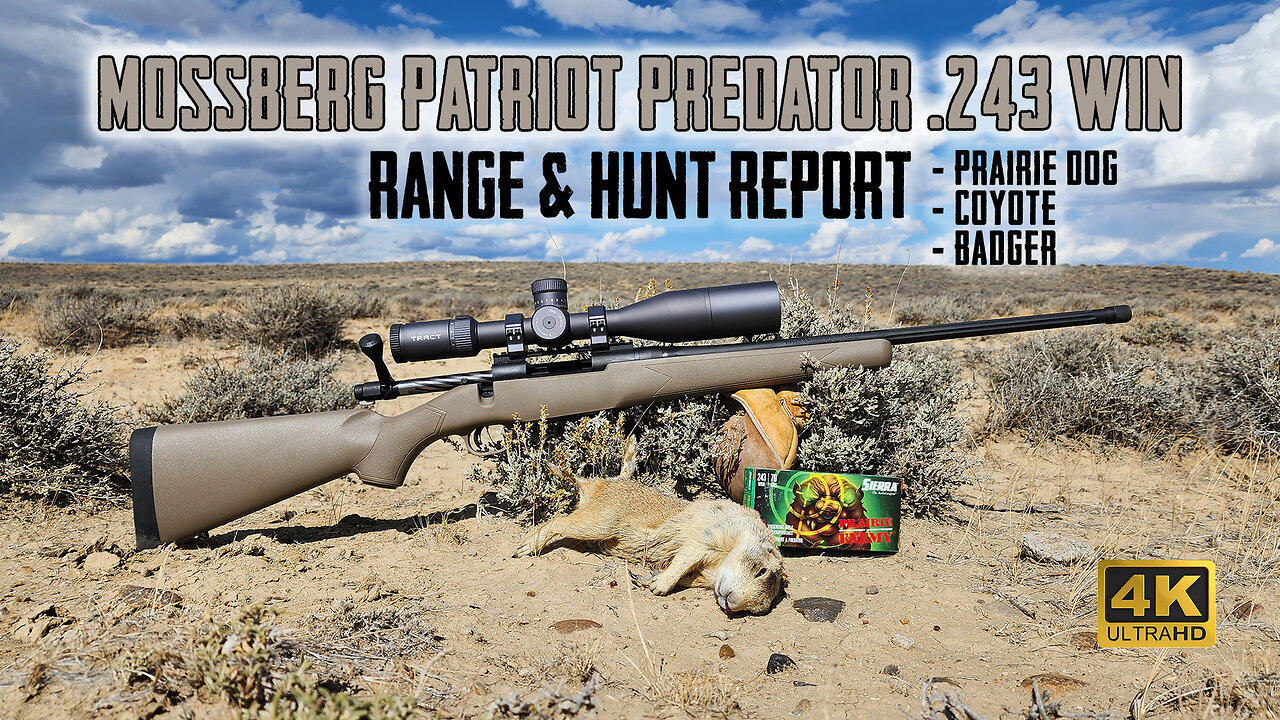 The Mossberg Patriot Predator is a budget friendly bolt-action rifle that is designed for predator hunting, varmint control and medium sized game.
The Patriot Predator we received from Mossberg is chambered in .243 Winchester, which has been extremely popular for decades, due to its accuracy, low recoil, and flat trajectory.
We spent months with this rifle at the range and in the field while hunting.
From Prairie Dogs in Wyoming, to Coyotes in Nevada and back to Idaho for Badgers, the rifle we had was put through a rigorous regimen of our varmint hunting escapades!