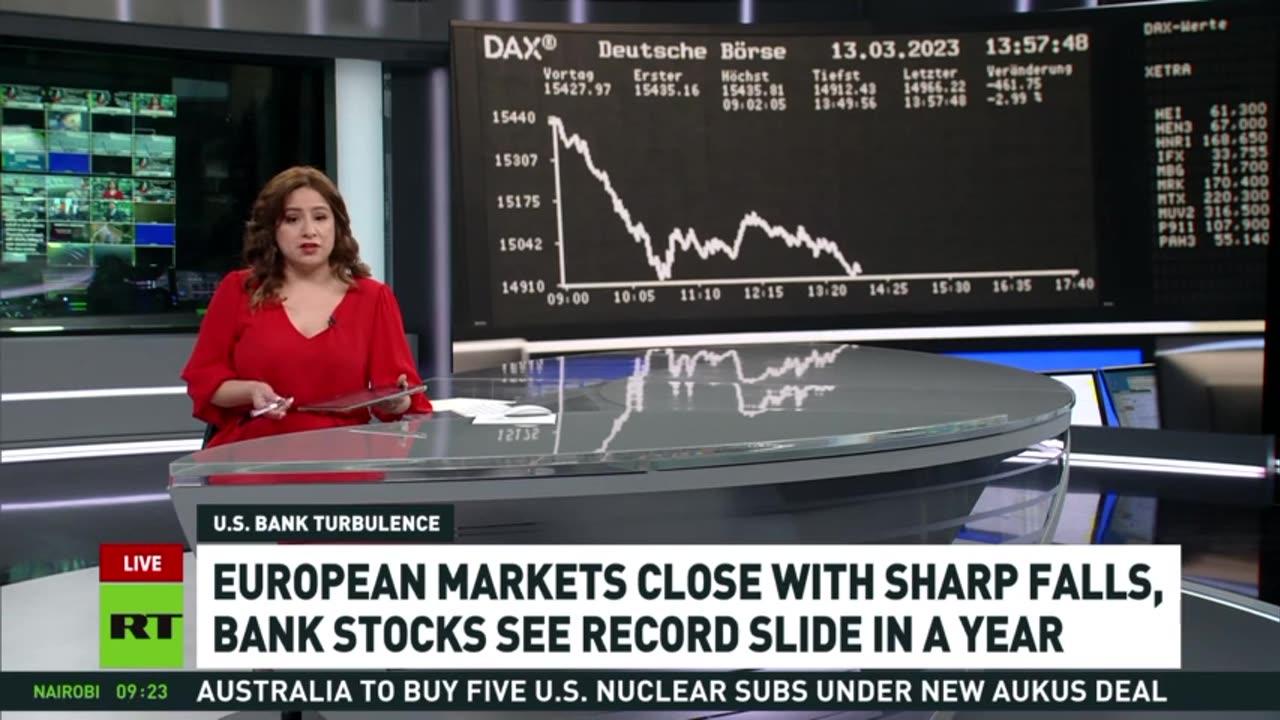 US Secretary of State Anthony Blinken visits Ethiopia and Niger to boost US influence in Africa.
Eritrea accuses Washington of impeding peace in the Sahel region.
Australia's plan to buy five nuclear-powered submarines from the US draws criticism from China, amid concerns the deal puts non-proliferation agreements at risk.
Russia agrees to extend the Black Sea grain deal, which was set to expire this Saturday, for an initial 60 days but says the West must hold up its part of the agreement and allow the export of Russian grain and fertilizers.
Multiple US banks see sharp falls in their stocks, as two American banks collapse over the weekend.
President Biden tries to steady the boat, assuring Americans their money is safe.