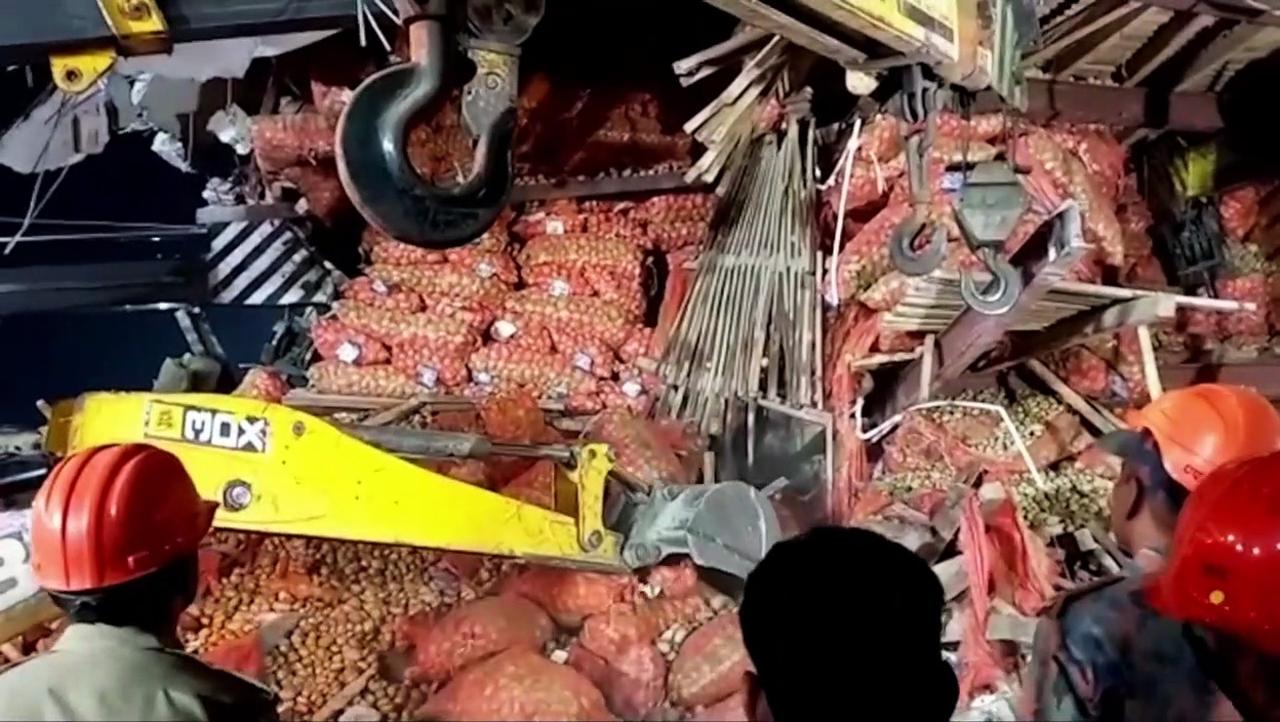 Fourteen people were killed and ten were rescued in India's Uttar Pradesh after the roof of a storage facility collapsed under the weight of massive sacks of potatoes.
Local media reports say the warehouse was in a dilapidated condition and the roof was built just three months ago without planning permission.
Police say a case has been lodged against the owners of the buildings.
Report by Hajariv.
Like us on Facebook at http://www.facebook.com/itn and follow us on Twitter at http://twitter.com/itn