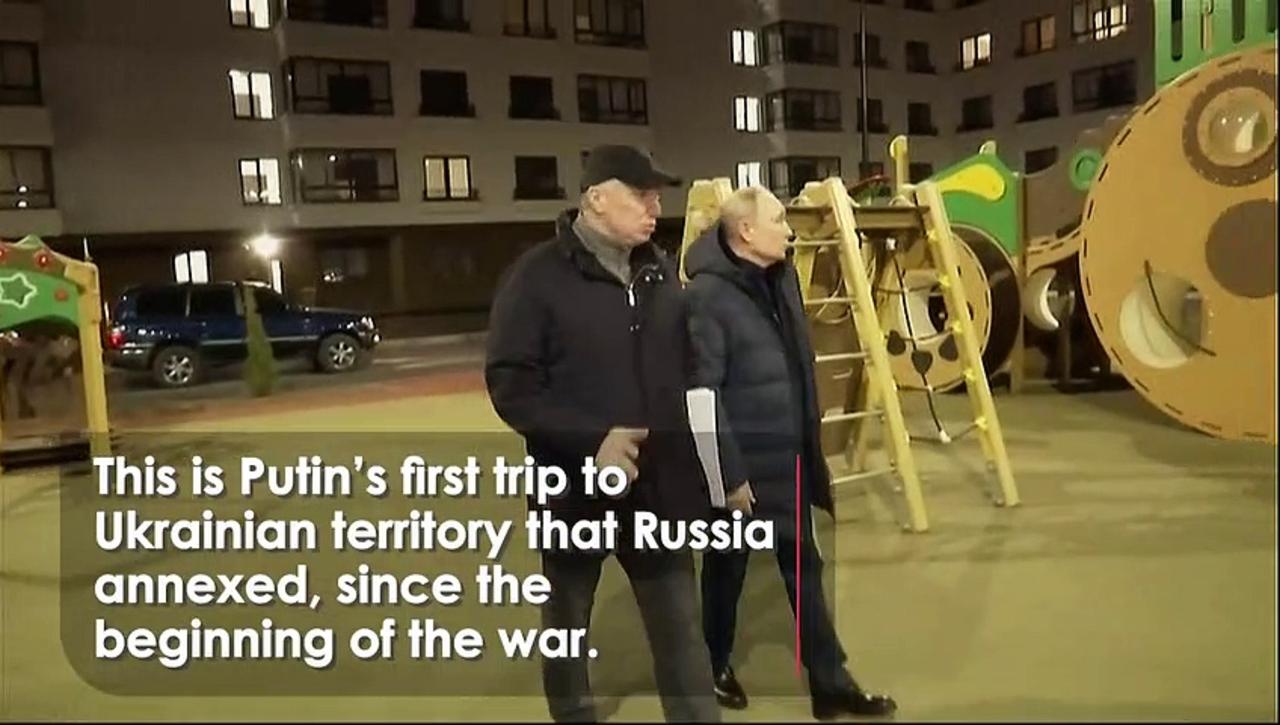 Russian President Vladimir Putin has visited the city of Mariupol on Sunday morning, according to Russian state media.
This is Putin's first trip to Ukrainian territory that Russia annexed, since the beginning of the war.
Putin arrived in Mariupol by helicopter and then drove himself around the city's "memorial sites," concert hall and coastline, say Russian reports.
Report by Hajariv.
Like us on Facebook at http://www.facebook.com/itn and follow us on Twitter at http://twitter.com/itn