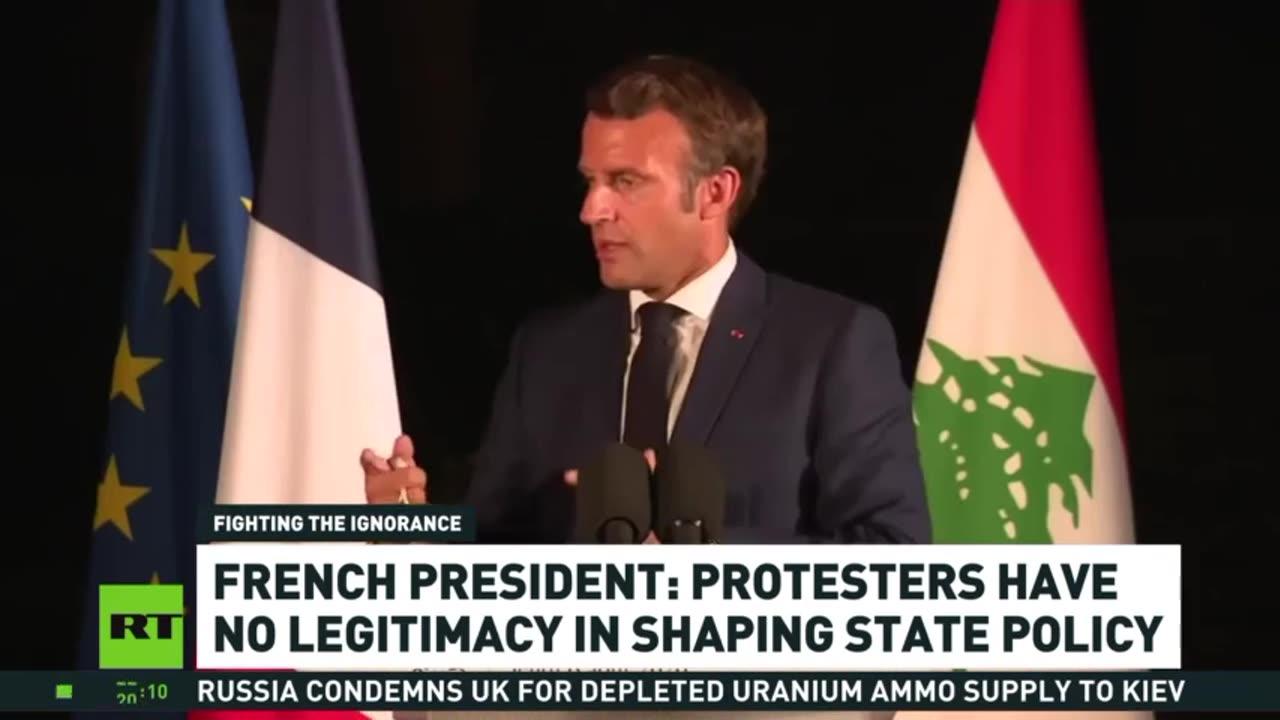 Russia's Foreign Minister says he doesn't expect the Western investigation into Nord Stream sabotage to expose the truth.
That's after award winning journalist Seymour Hersh reveals the CIA scripted a narrative to cover up Washington's role in the attack on the pipelines.
The president of France disregards the protests that are erupting over pension reform, calling the public's voice illegitimate, and suggesting that only elected officials can steer the county's policies.
New Delhi scales down security at British diplomatic offices, after the UK fails to provide adequate protection of an Indian office in London that was attacked by separatists.