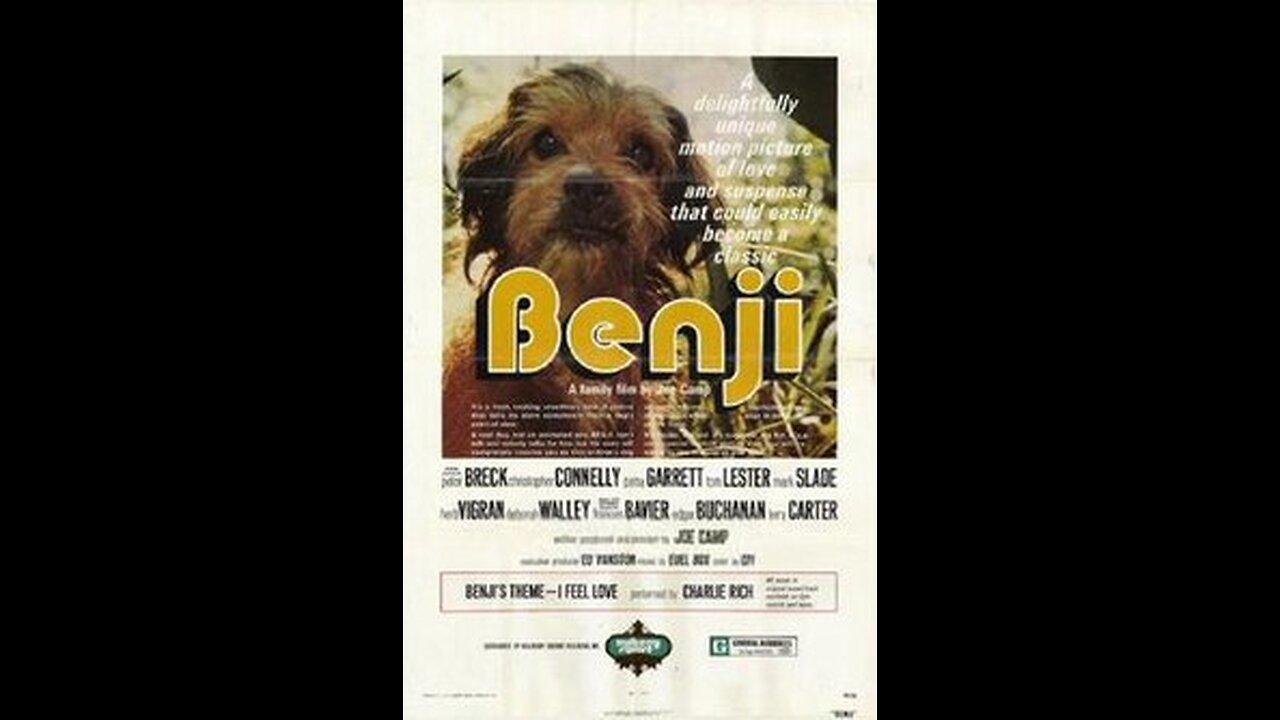 Benji is a 1974 American family film written, produced and directed by Joe Camp.
It is the first in a series of five films about the golden mixed breed dog named Benji.
Filmed in and around McKinney and Denton in Texas, the story follows Benji, a stray but friendly dog, who is adored by some of the townspeople, including two children named Cindy and Paul.
The children fail to convince their father, Dr. Chapman, to allow Benji to stay at their home.
When the children are kidnapped by a band of robbers as part of a ransom, Benji attempts to rescue them.
The film grossed $45 million on a budget of $500,000, and its theme song received an Oscar nomination for Best Original Song.
The film was turned down by every studio in Hollywood; Camp had to form his own film company to distribute the film worldwide.
This film was Frances Bavier's and Edgar Buchanan's last film before they retired from acting and died in 1989 and 1979 respectively.