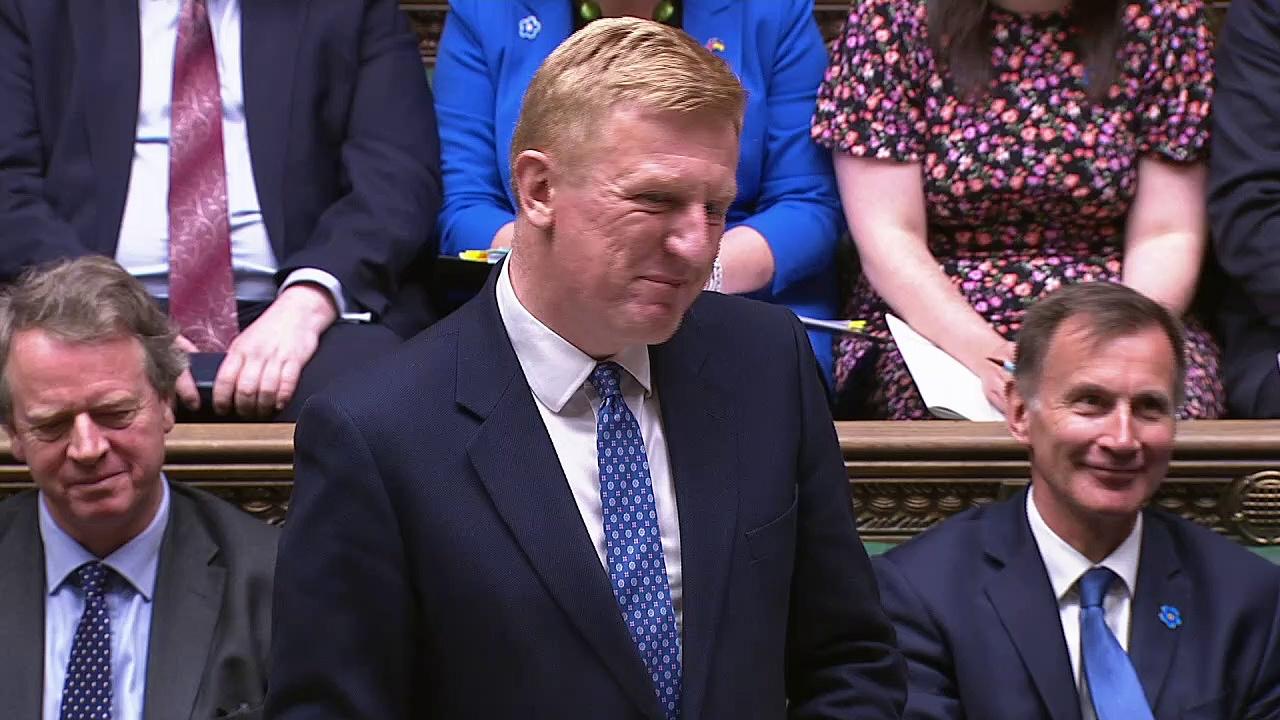 Deputy Prime Minister Oliver Dowden has branded Sir Keir Starmer and Angela Rayner the "Phil and Holly of British Politics", as he took on PMQs in the absence of Rishi Sunak.
Mr Dowden said of the Labour leader and his deputy: "It's all lovey-dovey on the surface, they turn it on for the cameras, but as soon as they're off, it's a different story.
They're at each other's throats." His comments came amid reports of a rift between This Morning presenters Holly Willoughby and co-host Phillip Schofield.
Report by Buseld.
Like us on Facebook at http://www.facebook.com/itn and follow us on Twitter at http://twitter.com/itn