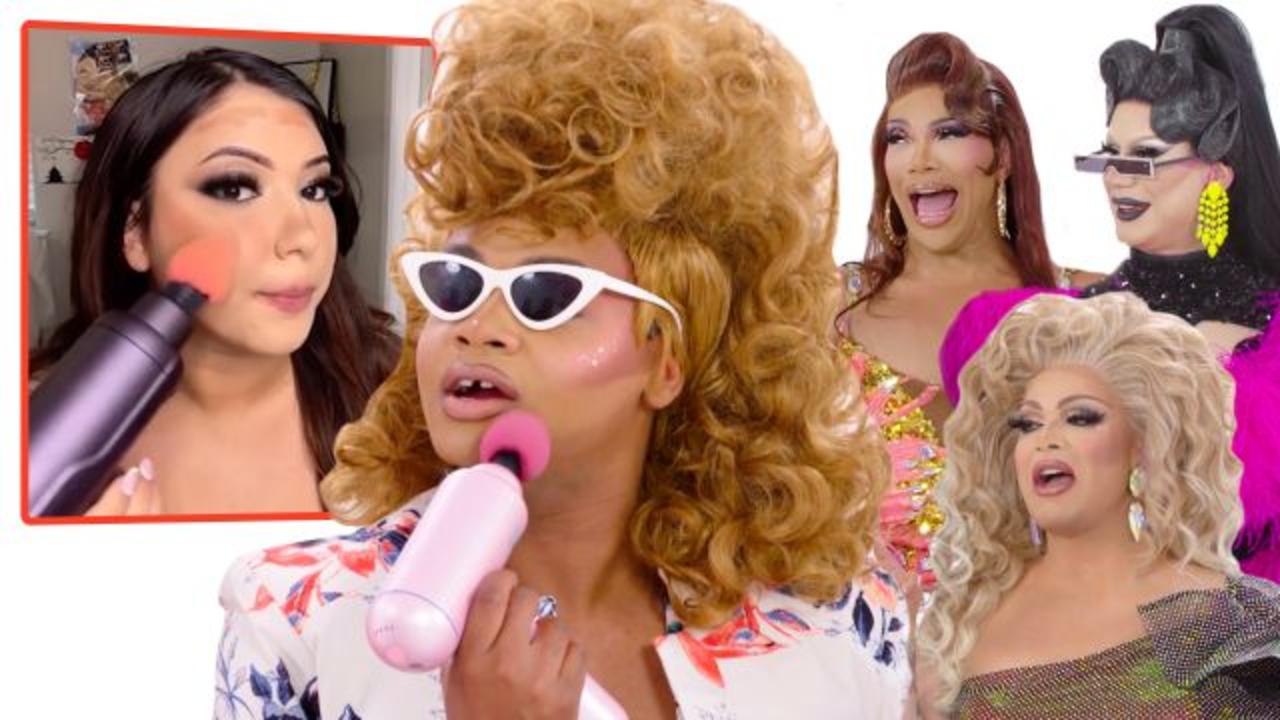 The judges of RuPaul's Drag Race All Stars Season 8 go down the TikTok rabbit hole to check out some popular trends!
Watch as Heidi N Closet, Kahanna Montrese, Alexis Michelle, Jessica Wild, Jimbo and Jaymes Manfield try out fruit roll up ice cream, apply makeup with a massage gun, learn about the brow tattoo hack, attempt 10-dollar wig styling and so much more.
Will pancake cereal have the queens divided?
Take a look!
Season eight of RuPaul's Drag Race All Stars is now streaming, with new episodes airing Fridays on Paramount+.
Director: Noel Jean Director of Photography: Lauren Pruitt Editor: Lucy Nebeker Coordinating Producer: Nikola Jocic Line Producer: Jen Santos Associate Producer: Sydney Malone Production Manager: Natasha Soto-Albors Production Coordinator: Jamal Colvin Talent Booker: Meredith Judkins Camera Operator: Jack Belisle Gaffer: Niklas Moller Audio: Lily Van Leuwen Production Assistant: Patrick Sargent Post Production Supervisor: Christian Olguin Post Production Coordinator: Scout Alter Supervising Editor: Erica Dillman Additional Editor: JC Scruggs Assistant Editor: Billy Ward Graphics Supervisor: Ross Rackin