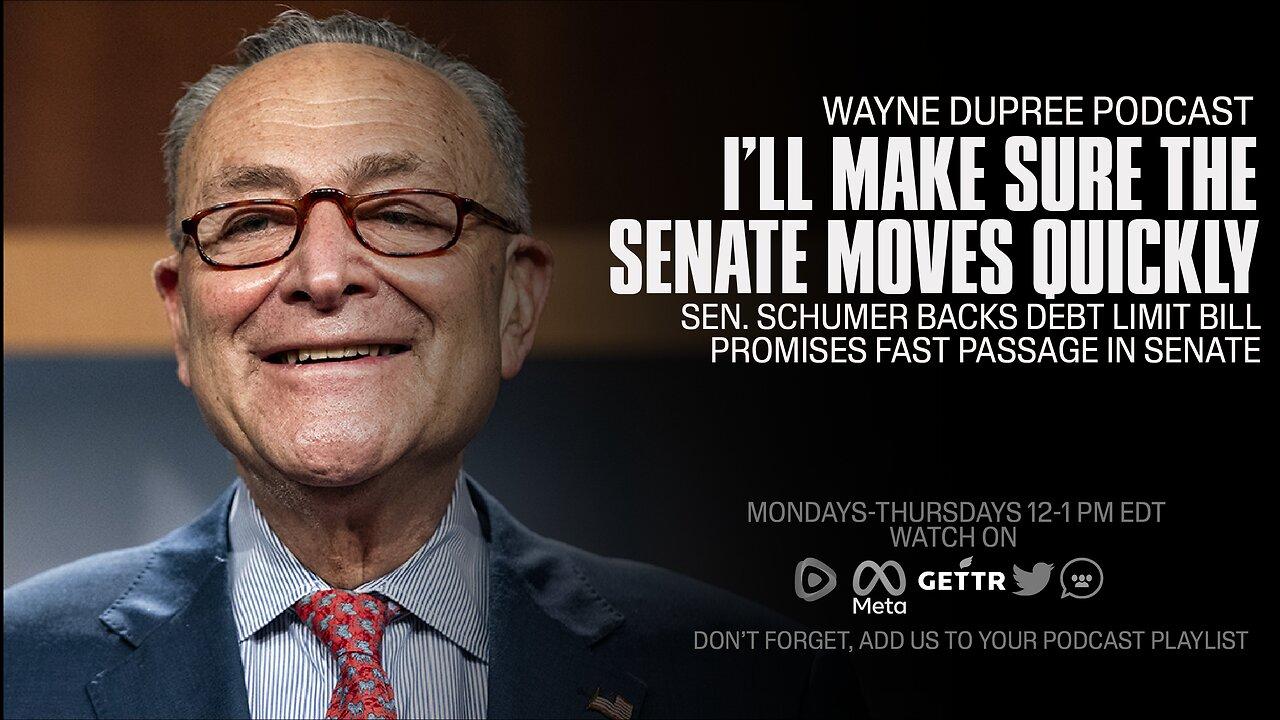 Sen.
Majority Leader Chuck Schumer (D-NY) voiced support for the debt ceiling agreement between President Joe Biden and House Speaker Kevin McCarthy (R-CA).
The bipartisan agreement, which includes budget components, is set to move forward for a full House vote Wednesday evening after gaining House Rules Committee approval.
"Avoiding default is an absolute imperative," Schumer told reporters, adding that he plans to push the bill through quickly once it's passed the House.