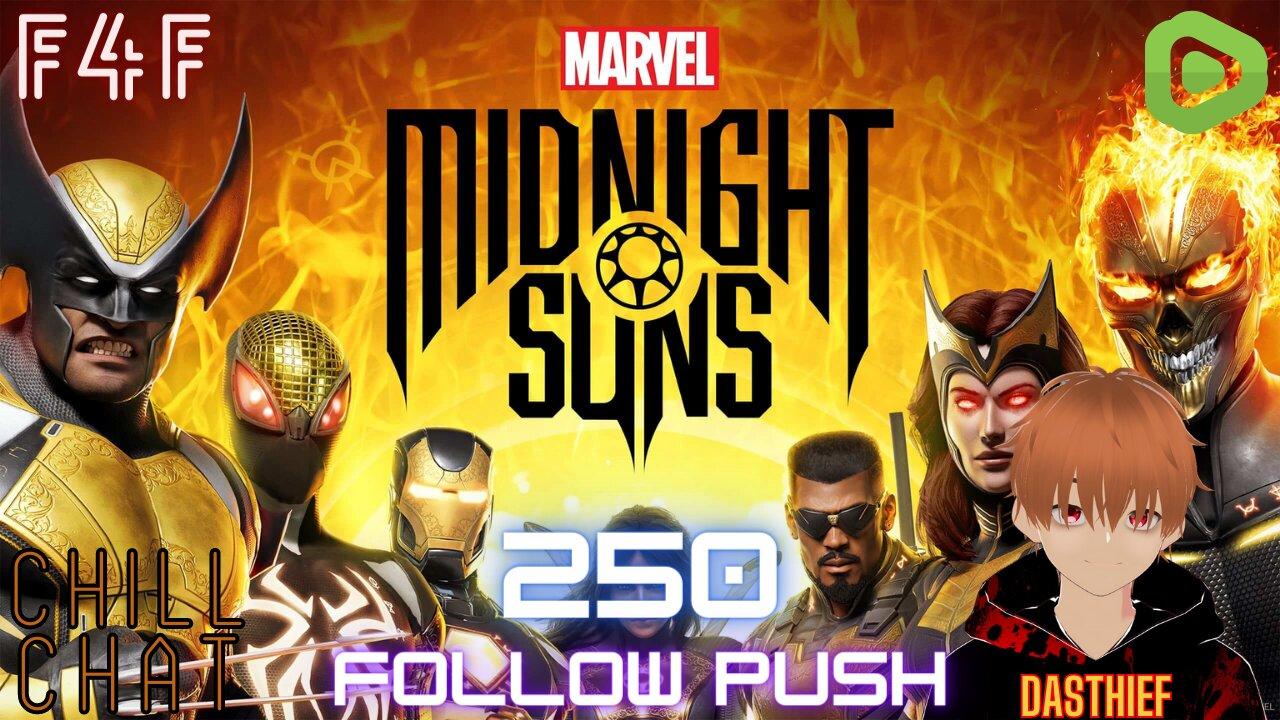 🔥 Get ready for an incredible Marvel's Midnight Suns stream, filled with action, strategy, and unforgettable moments!
🎮 Join DasThief on an epic quest as we assemble a team of legendary Marvel heroes to save the world from darkness.
🌌 It's not just about the thrilling gameplay, but also about building a supportive community!
This stream is a special 250 follower push, where we encourage everyone to participate in a Follow 4 Follow experience.
✨ It's the perfect opportunity to promote your own channel, connect with other streamers, and grow together!
🚀 Immerse yourself in the Marvel universe, harness the extraordinary powers of iconic heroes like Captain America, Iron Man, and Spider-Man, and take on formidable foes in intense tactical battles.
⚡️ Explore a rich story, uncover deep secrets, and make choices that will shape the fate of humanity.
📖 Let's unite our forces, chat, and engage in epic battles while fostering a friendly and supportive atmosphere.
🤝 Don't miss out on this exciting stream and the chance to connect with fellow content creators.
Remember, together we can achieve greatness!
💪