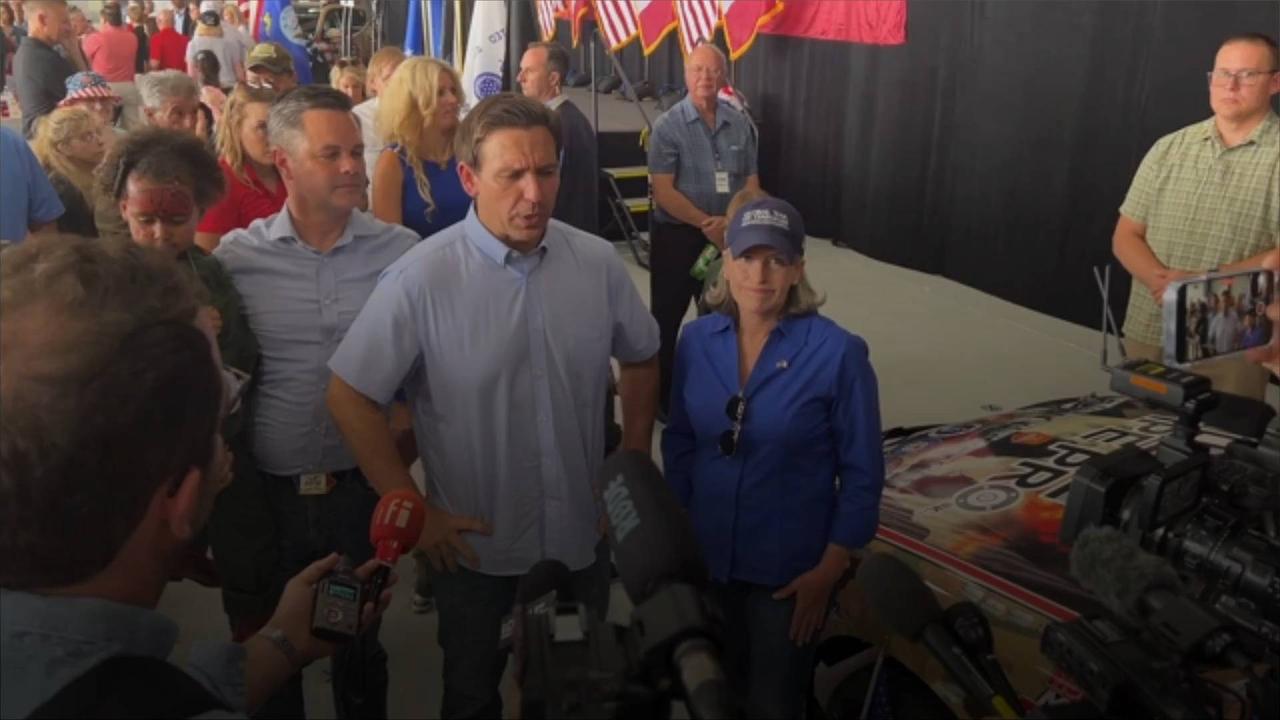 Ron DeSantis , Replaces Campaign Manager.
The Florida governor has replaced his 2024 presidential campaign manager, Generra Peck, CNN reports.
James Uthmeier, DeSantis' current chief of staff, will now manage the campaign.
James Uthmeier has been one of Governor DeSantis' top advisers for years and he is needed where it matters most: working hand in hand with Generra Peck and the rest of the team to put the governor in the best possible position to win this primary and defeat Joe Biden, Andrew Romeo, spokesperson for Ron DeSantis, via statement.
Peck will reportedly serve as the campaign's chief strategist.
.
The move represents DeSantis' latest attempt to breathe new life into his bid for the White House.
His momentum from winning reelection as governor slowed over the summer as he failed to hit fundraising goals, trailing behind Donald Trump.
Six weeks into his campaign, payroll reportedly hit $1 million.
.
Last month, DeSantis was forced to let go of over a third of his campaign staff.
You have an intent about what you want to see.
When it's not there, then you just adjust and go forward, but at the end of the day, it's a lot of it is the same stuff.
, Ron DeSantis, via statement.
You're putting out a vision.
You're putting that in front of voters, and you're asking them to support you, Ron DeSantis, via statement