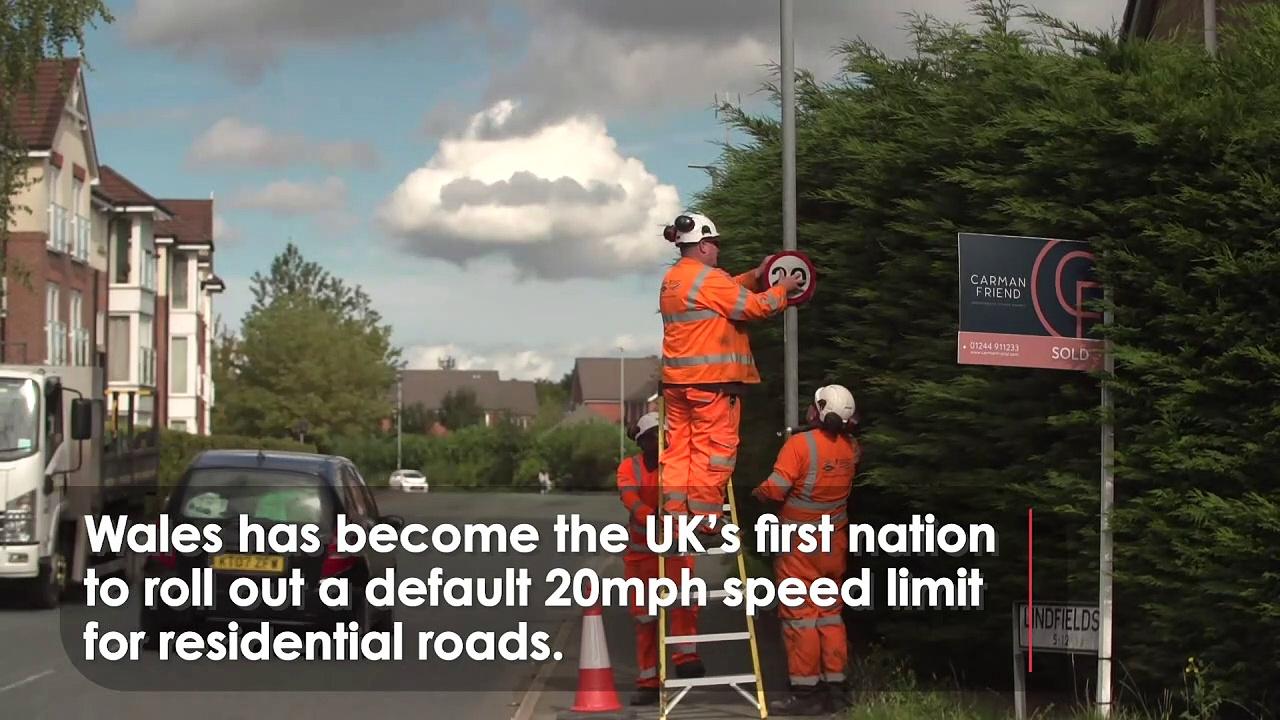 Wales has become the UK's first nation to roll out a default 20mph speed limit for residential roads.
The Welsh Government says the scheme, which began on Sunday, will protect lives and save NHS Wales £92 million a year.
The RAC has warned drivers not to rely on satnavs for the correct speed limit, and to follow road signs instead.
However, motorists caught driving between 20mph and 30mph will initially receive police advice, rather than a ticket.
Report by Jonesia.
Like us on Facebook at http://www.facebook.com/itn and follow us on Twitter at http://twitter.com/itn