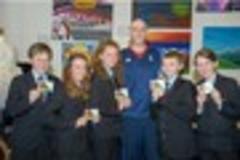 This is Cornwall -- OLYMPIC hero Craig Figes returned to Looe Community Academy on Wednesday as part of a programme designed to inspire the younger generation to follow their dreams. The captain..
This is 5 days ago

USA Water Polo has hired former Serbian coach Dejan Udovicic to turn around the men's national team after a disappointing Olympics.
SignonSanDiego 2 weeks ago

Filed under: Investing *Jamba and USA Water Polo Announce Partnership to Promote Healthy Living* USA Water Polo Athletes to Dive In as Spokespersons for Jamba Energy Drink EMERYVILLE,..
DailyFinance 3 weeks ago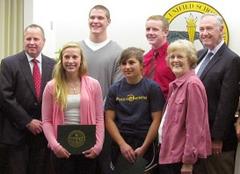 Patch Glendora, CA -- There just couldn't be one Patch Athlete of the Week. The Glendora Unified School Board honored four Glendora High School seniors, Monday night, for their achievements in the..
Patch on April 23, 2013
Only few matches found.
Search this site and the web: