Once considered a teenage rite of passage, bullying is now the subject of hundreds of state laws and a rallying cry for pundits, parents and celebrities. The stakes are high -- many teens who commit..
Huffington Post on November 4, 2013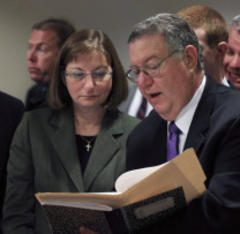 Patch Ridgewood, NJ -- The family of Tyler Clementi met in Washington on Wednesday with U.S. Senator Frank Lautenberg to express support for legislation the New Jersey Democrat has drafted bearing..
Patch on February 28, 2013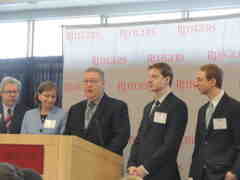 Patch Woodbridge, NJ --Rutgers University aims to be a national leader in the conversation of tolerance and support for young people experiencing bullying, life transitions and LGBTQ issues with the..
Patch on February 5, 2013

Glenn Berman, 65, willingly shared some personal reflections on the nationally televised courtroom drama, he remained cautious and guarded on legal points
NJ.com on January 27, 2013
Search this site and the web: