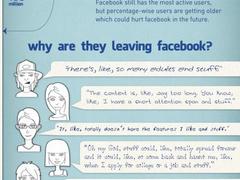 Nearly one year ago, I warned yet again of the trend starting to turn against Facebook. For those who don't follow me, I was most bearish on Facebook - even before its IPO. This was not because I..
Zero Hedge on January 10, 2014

It's time for all great technology investors and company builders to stand up and be counted in the 14th annual Forbes Midas List of the world's top venture capitalists. Since 2011, Forbes has..
Forbes.com on January 7, 2014
Videos for "Facebook Ipo"
Twitter is set to raise around $2 billion from 70 million shares during Thursday's IPO.


Source: Newsy - on November 7, 2013



Twitter says it is looking to sell its shares for $17 to $20 each in its upcoming public offering. If the company sells at the top end of its range, it would raise $1.6 billion in its IPO, and value..


Source: wochit business - on October 24, 2013



The company's shares broke the $45 mark Wednesday following a 70 percent surge since July's second-quarter earnings report.


Source: Newsy.com - on September 12, 2013



This comes on the heels of encouraging earnings news. The company is expecting almost $1 billion in ad revenue for the third quarter.


Source: Newsy.com - on August 24, 2013



Nasdaq argued in federal court that it cannot be sued by class-action because of its legal status as a self-regulatory organization. Nasdaq is being sued over the botched Facebook IPO.


Source: wochit business - on July 3, 2013



Nasdaq said a total of $41.6 million in claims qualified for compensation, even though market makers estimated they lost $500 million collectively.        
NDTV.com on December 28, 2013

Nasdaq OMX Group Inc will compensate firms on Dec. 31 for qualifying claims related to Facebook Inc's botched May 2012 initial public offering, the exchange operator said in a note...
NY Post on December 28, 2013
Also reported by •Globe and Mail •Firstpost •DailyFinance •Reuters India
Search this site and the web: