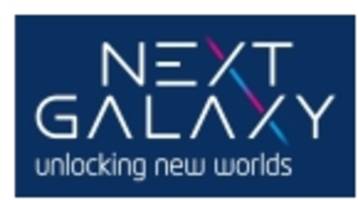 MIAMI BEACH, Fla.--(BUSINESS WIRE)--Next Galaxy Corp. (OTCBB:NXGA), a leading technology and content solutions company developing dynamic, innovative consumer virtual reality experiences and..
Business Wire 2 weeks ago

MIAMI BEACH, Fla., Aug. 25, 2014 /PRNewswire/ -- Next Galaxy Corp. (OTCQB: NXGA), an innovative Augmented and fully Immersive Virtual Reality technology and content solutions for consumers, is pleased..
PR Newswire 3 weeks ago

  President Obama took moments away from the G-& summit in the Netherlands on Tuesday to call Washington Gov. Jay Inslee and urge prayers for victims of the lethal Saturday morning landslide at Oso..
SeattlePI.com on March 25, 2014

For the second year in a row, GráficaGroup is taking part in the Market Street Mission's annual coat drive. As winter approaches, GráficaGroup hopes to aid the local mission in collecting enough..
PRWeb on October 10, 2013
Search this site and the web: