Cody Franson knew the Maple Leafs were in trouble in overtime. He could feel it in his burning legs.
canoe.ca 22 hours ago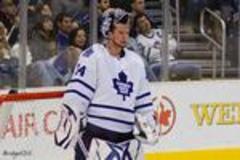 Toronto Maple Leafs goalie James Reimer was oh so close to becoming a legend in the world's most hockey mad town. After 8 seasons without playoffs, and decades in the hockey doldrums, Reimer was under..
Digital Journal 23 hours ago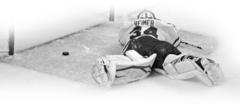 It was unfolding perfectly for the visitors at Boston's TD Garden on Monday. In the best-of-seven opening playoff round, the Leafs had won the previous two games; surviving late Boston flurries for..
Toronto Star 2 days ago

The storied Toronto Maple Leafs have won 13 Stanley Cups, but none since 1967, and hadn't reached the playoffs for nine years. Then they found themselves beating the Boston Bruins 4-1 with ten minutes..
guardian.co.uk 3 days ago

BOSTON—Defeat, in the end, came with abrupt finality, with a sense of shock and surprise and even momentary disbelief that what seemed to be the start of something special was over. What, no more..
Toronto Star 6 days ago
Only few matches found.
Search this site and the web: